Knack Roeselare has taken a significant step towards winning the CEV Cup trophy by winning the first final match played in Italy.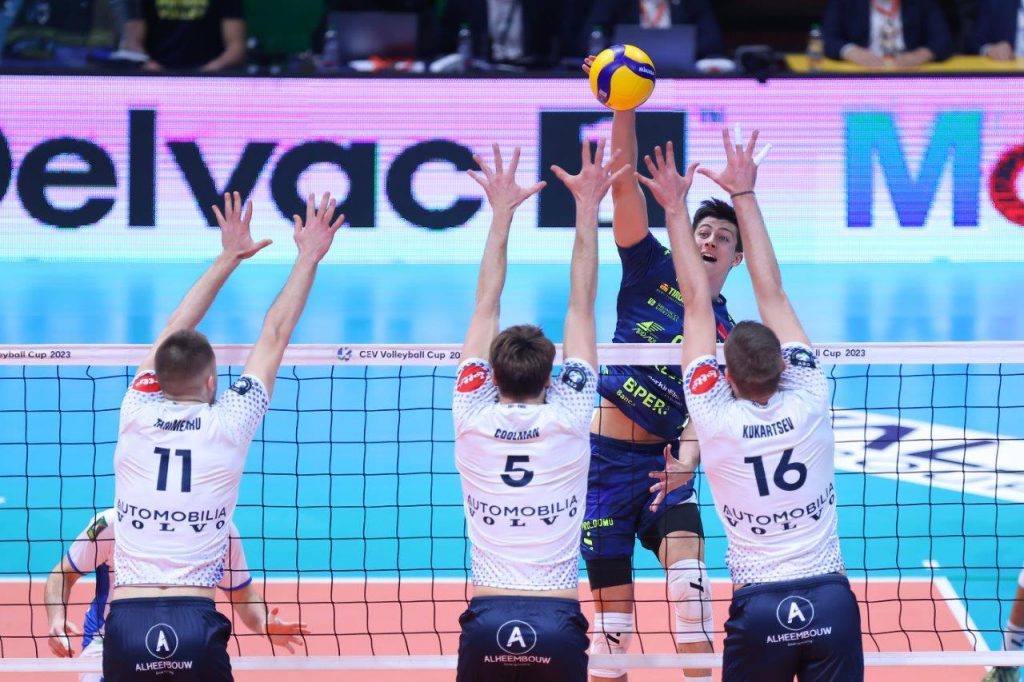 The Belgians defeated the Italian Valsa Group Modena in the first Final match played in Italy, with a score of 0-3.
Despite pushing Roeselare to their limits in each set, Modena was unable to secure a victory. The first two sets were closely contested, with Roeselare managing to stay ahead. In the second set, Modena came incredibly close to catching up to the Belgians, with the score at 23-24, but Roeselare ultimately prevailed. Adis Lagumdžija was the top scorer of the match, with 22 points (including 59% attack, 1 ace, and 1 block point). Meanwhile, Pablo Koukartsev was the most efficient player for Roeselare, scoring 17 points (including 52% attack, 1 ace, and 1 block point).
In the third set, Modena seemed to have lost some of their momentum, and they were not chasing Roeselare as they did in the previous two sets. With a score of 21-25, Roeselare took a clear 0-3 win and is now in a much better position for the rematch.
Statistically, Roeselare performed slightly better on the block, emerging victorious with three kill blocks to Modena's two. Meanwhile, the team of Modena performed slightly better on the attacking, with 43 winning spikes for Modena and 41 for Roeselare, along with three aces for Modena and one for Roeselare.
The rematch between the two teams is scheduled for next Wednesday, and it promises to be just as exciting as the first match.
CEV Cup – Finals
March 29, 2023
Valsa Group Modena (ITA) vs Knack Roeselare (BEL) 0-3 (21-25, 23-25, 21-25)
April 5, 2023
Knack Roeselare (BEL) vs Valsa Group Modena (ITA)