In EuroVolley quarterfinal clashes, Slovenia emerged victorious against Ukraine, while France exacted revenge against Romania to secure their spots in the semifinals.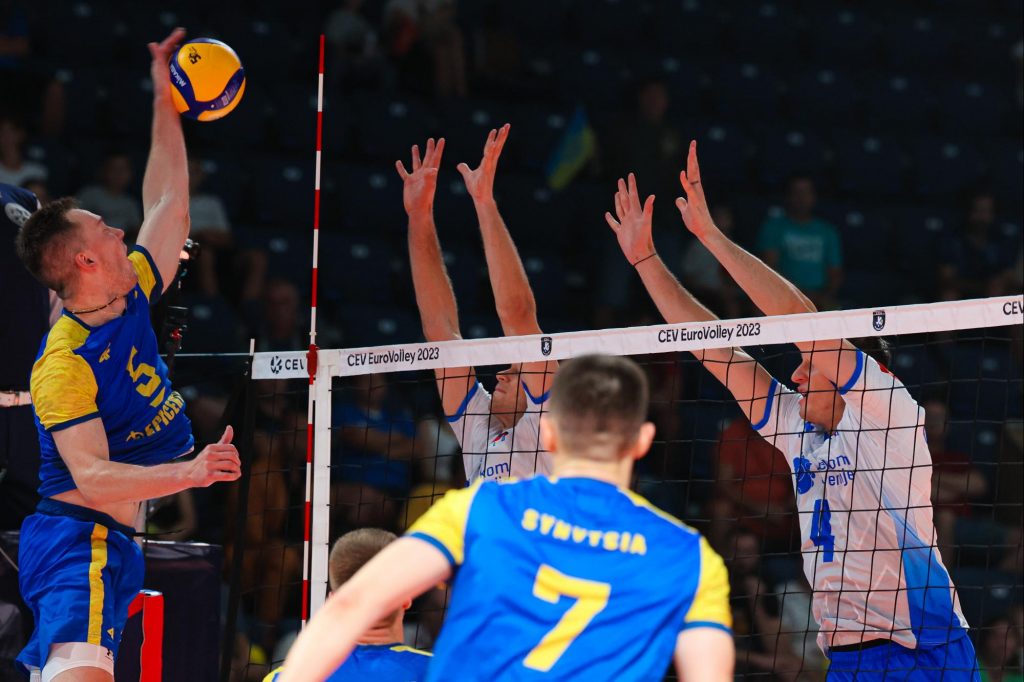 The Slovenian national volleyball team has once again demonstrated their prowess on the European stage, advancing to the semifinals of the European Championship for the third consecutive time. In a hard-fought quarterfinal match held in Varna, Bulgaria, they overcame a resilient Ukrainian team with a final score of 3-1 (25-17, 31-29, 21-25, 25-23). This impressive victory earned them a coveted place in the semifinals, which will be held in Rome on Thursday. Joining them as semifinalists are the Olympic champions, France, who secured their spot by defeating Romania in straight sets, with a scoreline of 3-0 (25-22, 25-14, 27-25).
This quarterfinal showdown was particularly significant for both Slovenia and France, as they faced teams they had encountered earlier in the competition during the pool stage. For Slovenia, this meant a rematch against Ukraine, while France sought to avenge their previous defeat to Romania.
In the Slovenian camp, standout performances were delivered by Klemen Čebulj with 17 points, Rok Možič with 16, Tine Urnaut with 13, and Tilen Kozamernik with 12. Ukraine's Vasyl Tupchiy led the scoring charts with an impressive 21 points, closely followed by Oleh Plotnytskyi with 20.
On the other side of the bracket, the French team, under the guidance of Italian expert Andrea Giani, delivered a clinical performance against Romania. Jean Patry led the way as the match's top scorer with 14 points, with Barthelemy Chinenyeze and Nicola Le Goff contributing 9 points each. For Romania, Robert Adrian Aciobanitei led the charge with 11 points, supported by Florian Bartha with 8.
As the dust settles on these exciting quarterfinal matches, attention now shifts to the remaining quarterfinal fixtures scheduled for Tuesday in Bari. Poland will square off against Serbia, while defending champions Italy will lock horns with the Netherlands, setting the stage for more thrilling volleyball action in the quest for EuroVolley glory.
Quarterfinals in Varna, September 11, 2023
Slovenia vs. Ukraine 3-1 (25-17, 31-29, 21-25, 25-23)
France vs. Romania 3-0 (25-22, 25-14, 27-25)
Quarterfinals in Bari, September 12, 2023
Poland vs. Serbia
Italy vs Netherlands