In a repeat of their 2021 success, Italy has once again advanced to the EuroVolley final. Their convincing 3-0 win (25-21, 25-19, 25-23) over France took place in the breathtaking arena of Rome's PalaEur, cheered on by a crowd of 10,000 fervent supporters.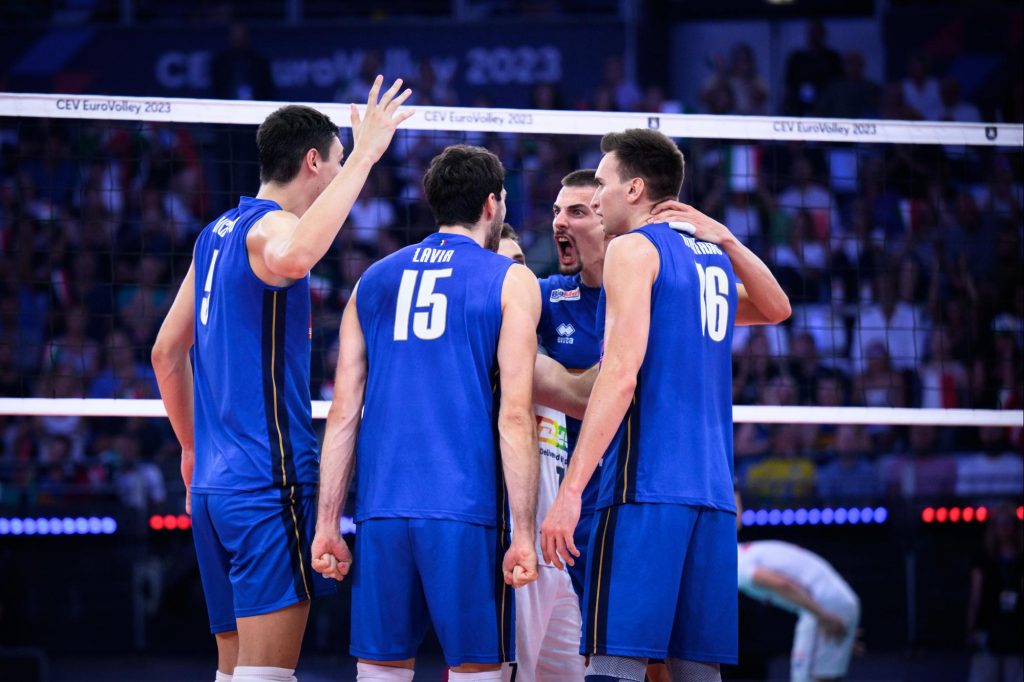 This match marked the 149th encounter between the two volleyball giants, with Italy notching their 79th victory over the French team. While the onset of the game presented an evenly matched competition, Italy soon took charge, setting a formidable pace that saw them dominating the subsequent sets.
Yuri Romanò emerged as Italy's standout performer, racking up an impressive 15 points to become the match's top scorer. Close behind were Daniele Lavia and Alessandro Michieletto, who contributed 13 and 9 points respectively. Meanwhile, for France, Barthélémy Chinenyeze led the scoreboard with 10 points.
With this win under their belt, Italy now sets its sights on a twelfth top-two finish in Europe. Their next challenge will be against Poland this coming Saturday. The Italians will be competing for the prestigious gold medal, a title they clinched back in 2021 in Katowice after overpowering Slovenia in the final.
Meanwhile, Slovenia and France will vie for the bronze in the third-place showdown.
Itay vs. France 3-0 (25-21, 25-19, 25-23)
Italy: Michieletto 9, Mosca 4, Romanò 15, Lavia 13, Galassi 5, Giannelli 6, Balaso (L). Sbertoli 1, Rinaldi 1, Sanguinetti, Scanferla, Bottolo, Russo, Bovolenta, Coach: De Giorgi.
France: Carle 2, Le Goff 4, Brizard 2, Louati 3, Chineeyeze 10, Patry 4. Grebennikov (L). Tillie 2, Ngapeth 6, Boyer 6, Bultor, Clevenot 5, Jouffroy, Toniutti, Coach: Giani.
Semifinals – Rome, September 14th
Poland vs. Slovenia 3-1 (23-25, 25-21, 25-20, 25-21)
Italy vs. France 3-0 (25-21, 25-19, 25-23)