ROME – The curtains of the EuroVolley 2023 championship at Palazzo dello Sport have drawn to a close, ending three intense weeks of competition. In the first match of today's program, Slovenia managed to secure the bronze medal by overcoming France in a captivating five-set encounter.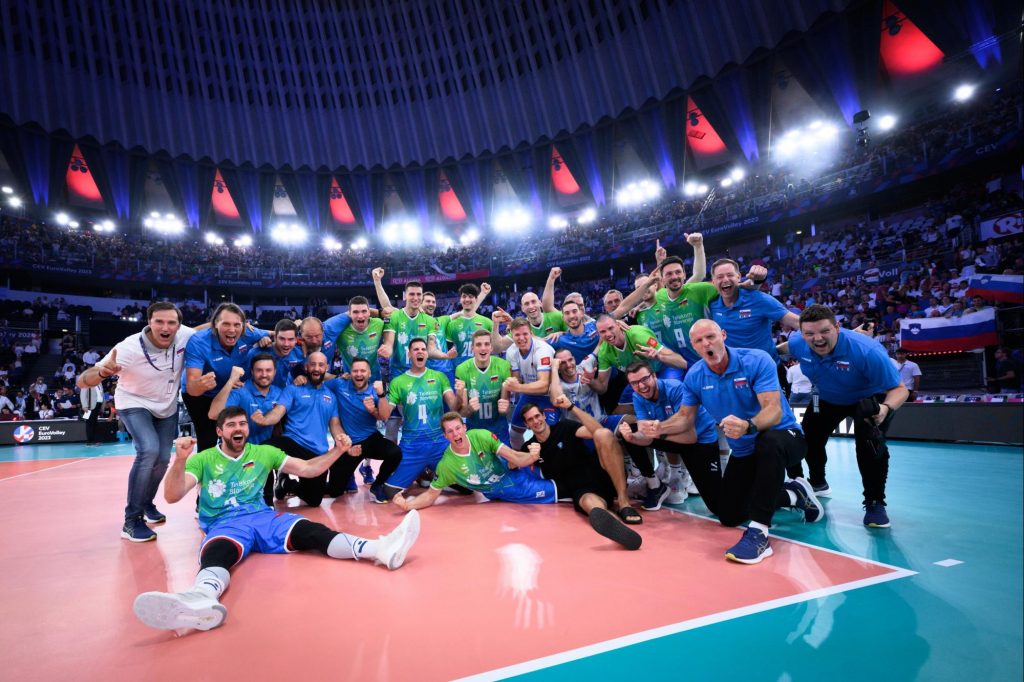 Despite a setback in the semi-finals, where Slovenia's starting setter, Gregor Ropret, sustained an injury against Poland, the team demonstrated impeccable resilience. With Ropret out, Dejan Vinčič from Romania was called upon, giving him only two training sessions to gel with the team. Vinčič rose to the occasion against France, taking charge from the beginning till the end.
With an assertive start, Slovenia had an initial 2-0 lead. France, refusing to go down without a fight, saw a game-changer in Jean Patry, who subbed in for Stephen Boyer, marking 10 out of 14 points in the third and fourth sets. Furthermore, Ervin Ngapeth's re-entry brought renewed energy to the French side.
However, Slovenia's Rok Možič stole the limelight in the tiebreak, securing 6 pivotal points. This win marked Slovenia's third consecutive podium finish in the European Championships, with silver medals in both 2019 and 2021.
France, despite their valiant efforts, hasn't tasted a medal win since their 2015 Euro victory.
Final Scoreline:
France vs. Slovenia 2-3 (22-25, 16-25, 25-21, 25-18, 11-15)
Top scorers: Earwin Ngapeth (18), Kévin Tillie (16), Jean Patry (12) for France. Rok Možič (26), Tine Urnaut (19), Klemen Čebulj (15) for Slovenia.