ŁÓDŹ, Poland – The reigning Olympic champions – the United States – made a commanding start at the Volleyball Olympic Qualifying Tournament, Pool C, overpowering Colombia with a 3-0 (25-12, 25-12, 25-13) triumph. The win moves the Americans closer to securing one of the two available spots in Pool C for the upcoming Paris Olympics.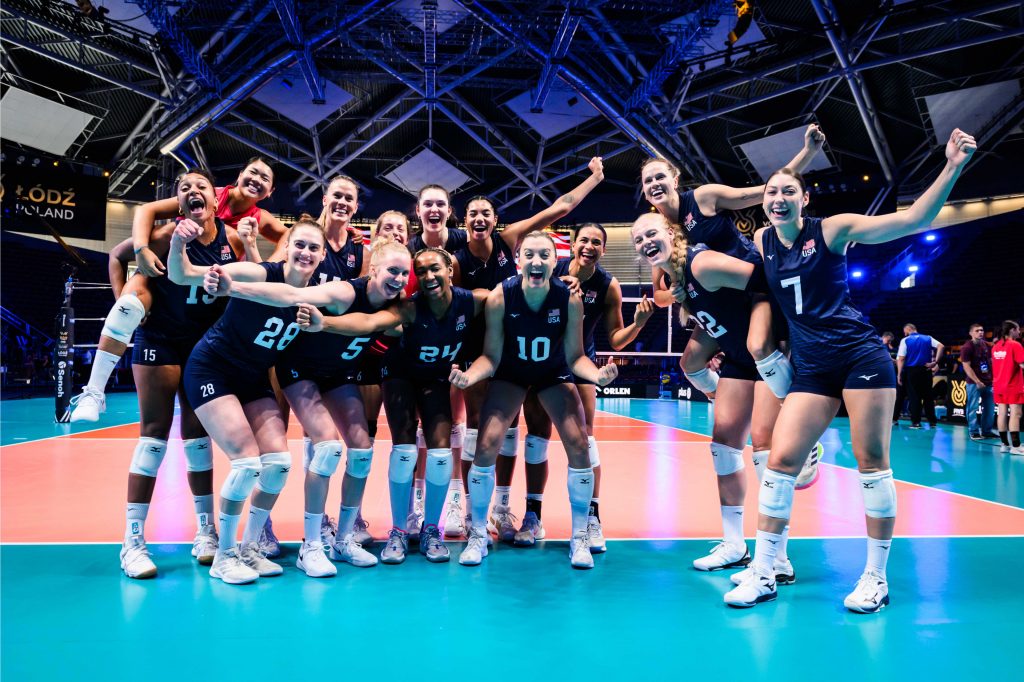 Despite being without their primary setters, Jordyn Poulter and Micha Hancock, due to injuries, the U.S. team showed no signs of slowing down. Lauren Carlini and Ashley Evans stepped up to lead the team in their stead, controlling the game against the Colombians.
Dana Rettke, playing as a middle blocker, emerged as the top scorer for the U.S. with 11 points. She was closely followed by opposite Jordan Thompson, who contributed ten.
In other matches that took place on Saturday, Germany cruised past Thailand with a 3-0 (25-22, 25-22, 25-20) victory. The host nation, Poland, made a memorable debut by besting Slovenia 3-0 (25-18, 25-15, 25-22). Italy wrapped up the day by sweeping aside Korea 3-0 (25-11, 25-20, 25-17).