In the first match of the Korean V-League Finals, Heungkuk Life Pink Spiders emerged victorious, taking a 1-0 lead in the best-of-five series. Pink Spiders defeated Korea Expressway Hi-Pass 3-1 (27-25, 25-21, 23-25, 25-18).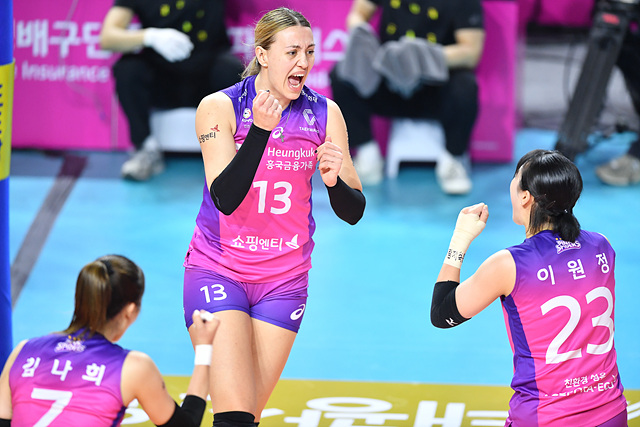 Jelena Mladenović was the top scorer of the match, contributing 32 points (46% attack) for Heungkuk Life Pink Spiders, while Katherine Bell led the losing team with 20 points (31% attack).
The next match of the finals is scheduled for March 31st.
V-League – Semifinals
March 23, 2023
Hyundai E&C Hillstate vs Korea Expressway Hi-Pass 1-3 (18-25, 25-23, 15-25, 17-25)
March 25, 2023
Korea Expressway Hi-Pass vs Hyundai E&C Hillstate 3-0 (25-23, 25-22, 25-17)
V-League – Finals – 1st Match
March 29, 2023
Heungkuk Life Pink Spiders vs Korea Expressway Hi-Pass 3-1 (27-25, 25-21, 23-25, 25-18)
March 31, 2023
Korea Expressway Hi-Pass vs Heungkuk Life Pink Spiders