We bring you a short interview with the setter of the Croatian national team and a member of the Croatian champions HAOK Mladost Zagreb – Klara Perić.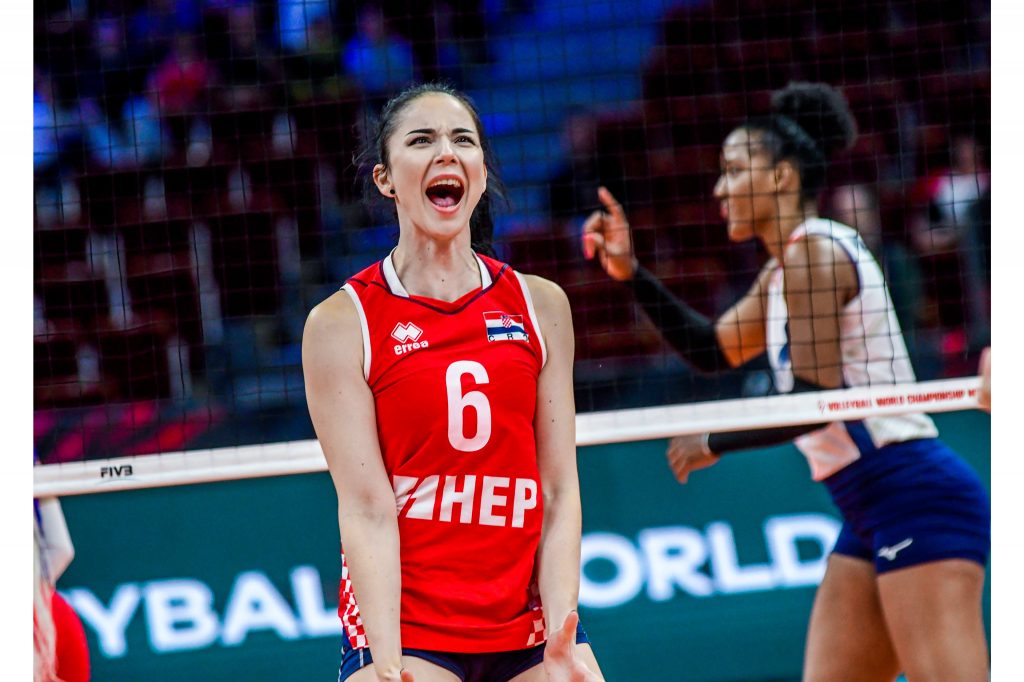 Although she will only turn 25 at the end of March, Klara Perić, 185 cm tall setter of team Mladost, already has quite amount of foreign experience behind her. After leaving Zagreb in 2016, she played in Italy, Spain, Slovenia and Finland, before returning to Mladost in 2020 where here she holds the important position of the team captain.
So, Klara, how do you rate this year's club season?
I am very satisfied, we are achieving the goals set so far on all plans. In the domestic Superleague, we are leading after 15 rounds without defeat, with only 3 lost sets, and we also won the final of the Snježana Ušić Croatian Cup, which we play against Dinamo. Those were our primary goals, to win the domestic championship and the cup, to show dominance at home. On the international level, we made it to the semi-finals of the MEVZA league, also according to our hopes, so we will fight for the final with Hungarian Bekescaba. Only this season we didn't manage to go as high as last year in the CEV Cup, because the draw didn't favor us, so we met the Italian mega-team Scandic in the round of 16.
And all this with a young team, without too much experience.
Exactly, that's why the satisfaction with the season is even greater. We have 16 players in training, 14 in the match, but each of them can jump in at any moment and the result will not drop. We share a lot of minutes, which is great for the experience of these young players, but also for all of us, because the season is long, with a lot of matches and trips.
After such an exhausting club season, an even more exhausting national team will follow you this summer, with two major competitions, the League of Nations and the European Championship.
I'm looking forward to it, even though I know it will be hard. I am especially looking forward to the League of Nations, because it is a competition that every volleyball player dreams of. We open with the Brazilians at a tournament in Japan, and we also play tournaments in Thailand and Brazil. It will be a great experience for all of us, to show ourselves and prove that we are not just passing through VNL. But actually the 'peak' of the season is European championshop where we have to do more than last time, when we were eliminated by France in the second round. It's the defeat that still hurts and that we have to erase it on this European championship.
Are you in contact with your teammates from the national team?
Of course, but I have to say that they are actually not only my teammates, but also good friends. We became very close during the preparations, we have a great atmosphere that is very encouraging for everyone, and it's a pleasure to work them.
At the end, Klara emphasized that she still has the last year of her studies ahead of her, after which she will become a game designer, which has always been an important occupation for her outside of volleyball.