From 11 to 15 August, just few days after the Tokyo Olympics, the European beach volleyball elite will meet in Vienna in the race for the European title.
Beach volleyball fans from all over the world can look forward to enjoying exciting matches already in the pool stage of this year's CEV EuroBeachVolley in Vienna.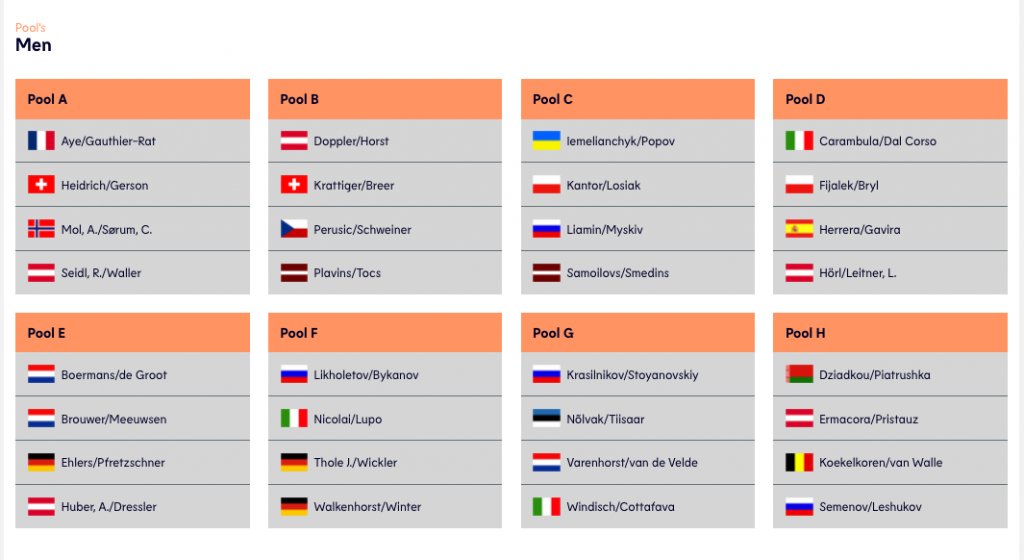 Some of them for sure will present fresh Olympic champions and three-time European champions Norwegians Anders Mol and Christian Sorum who will, on the begining of their race for the fourth title in Pool A, among others play against Switzerland's Adrian Heidrich and Mirco Gerson. Olympic silver medalists in Tokyo, current world champions and last year's EuroBeachVolley silver medalists Oleg Stoyanovskiy and Viacheslav Krasilnikov of Russia in Pool G will meet Christiaan Varenhorst and Steven van de Velde of the Netherlands. Olympic semifinalists and fourth placed team from Tokyo, Latvians Plavins and Tocs will meet Perusic and Schweiner from the Czech Republic in their Pool B, as well as with the legendary team from Austria Doppler and Horst.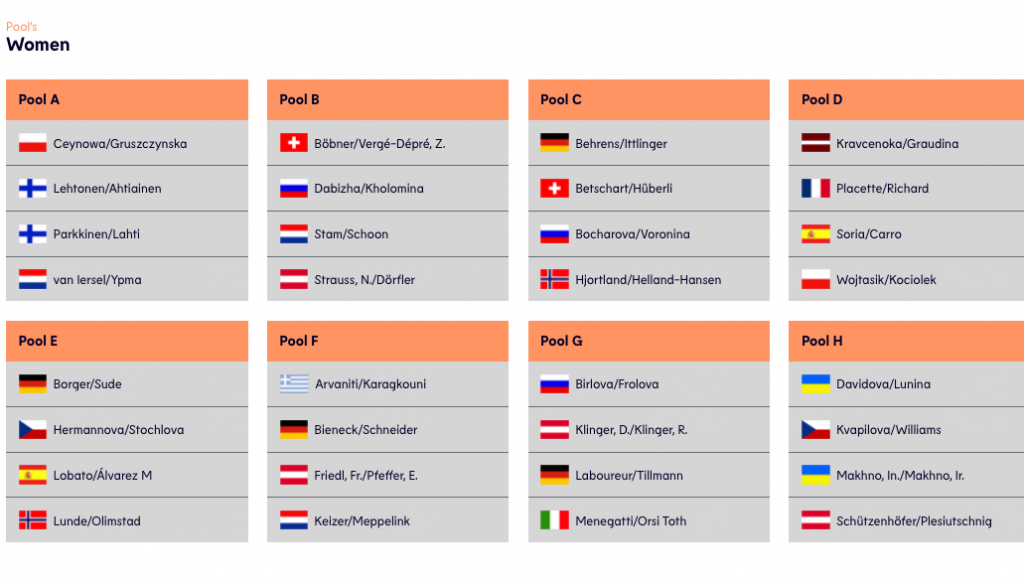 In Group D, will be a remake of the match for the gold medal from Moscow in 2019 – where Latvian Anastasija Kravcenoka and Tina Graudina defeated Polish Kinga Wojtasik and Katarzyna Kociolek. Anastasija Kravcenoka and Tina Graudina are the fourth placed team from the Tokyo Olympics. Another interesting match will be the Czech Barbora Hermannova and Marie-Sara Stochlova from the Czech Republic against Karla Borger and Julia Sude from Germany in the Pool E.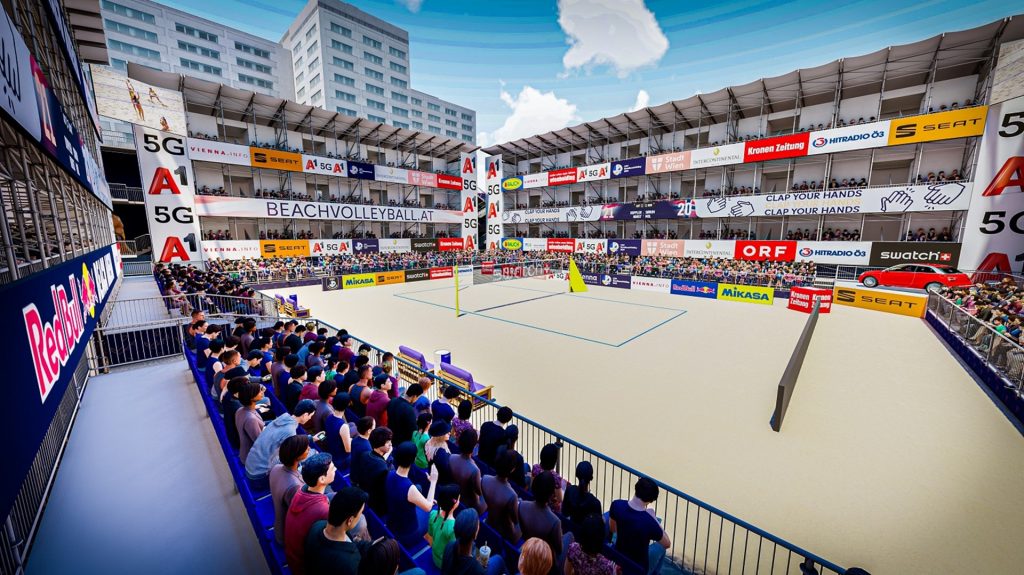 From the quarterfinals onwards, all matches will be played on the main court, the newly built Red Bull Beach Arena, located in the heart of the Austrian capital, Heumarkt. The stadium was built on an area of 6,000 m2 and it took almost two months to set up its 460-ton structure.
For the men's competition schedule – click here.
For the women's competition schedule – click here.