It's now official. The Croatian opposite, Petar Đirlić, has joined Allianz Milano. Born in 1997, Dirlic is prepared to launch into his fourth SuperLega season, building upon his prior successful tenures with Vibo Valentia and Top Volley Cisterna.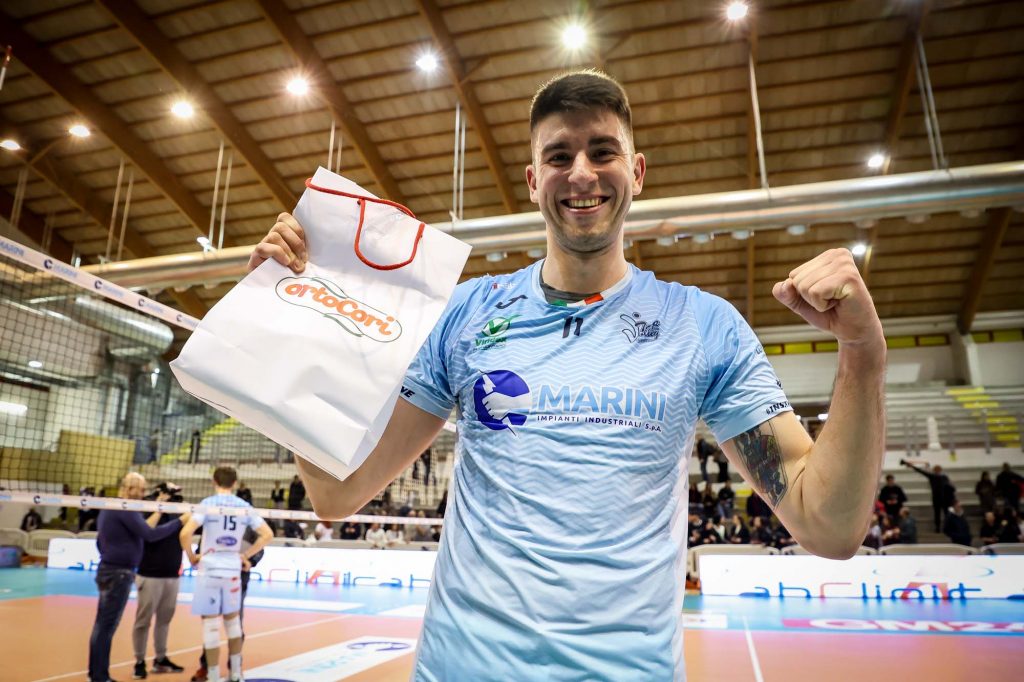 Đirlić, a product of the Croatian Mladost Kastela academy, is already a seasoned champion, bagging seven national titles in Croatia and Slovenia. His impressive portfolio includes three Slovenian cups and two Mevza Cups with Lubiana. He has also made his mark in the Champions League, CEV, and Challenge Cup. In his last season, Dirlic amassed an impressive 409 points, second only to Lagumdija and surpassing Kaziyski with 372.
With 362 successful attacks and leading the block ranking among non-middle blockers, Dirlic is expected to bring a big impact to Allianz Milan. Upon his introduction, Dirlic expressed his anticipation of the new season, "I feel the responsibility of this career leap… The project is ambitious… I think it forces us to do something more than last season."
The opportunity to play alongside Kaziyski, his long-admired player, excites Dirlic. He also looks forward to the speedy playstyle of young talent Paolo Porro, expecting it to enhance his own game. In terms of his formidable blocking skills, Dirlic credited it to good technique and his experience as a middle blocker.