After a break last year because of COVID-19 pandemic, CEV European Gold League for women and men is returning to the spotlight.
From May 28 to June 6, some of Europe's top volleyball nations will be competing for the spot in the Final Four of the competition for both sexes and the opportunity to play for the European Golden League crown.
The men's final tournament is scheduled to take place in Belgium (June 19-20), while the women's Final Four will take place in Bulgaria on the same date.
Results May 28, Women:
Pool A
Romania – France 3-2 (17-25, 23-25, 26-24, 26-24, 15-11)
Spain – Azerbaijan 3-0 (25-22, 25-22, 25-12)
Pool B
Bulgaria – Slovakia 3-0 (25-14, 26-24, 25-15)
Ukraine – Finland 3-0
Pool C
Croatia – Hungary 2-3 (26-24, 20-25, 31-29, 21-25, 11-15)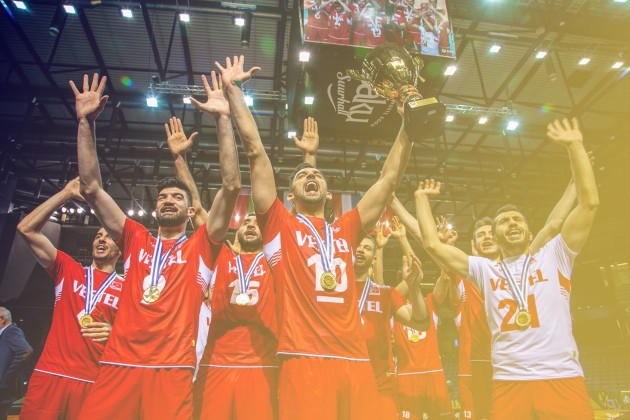 Results May 28, Men:
Pool A
Estonia 3-0 Spain (25-23, 25-16, 25-18)
Latvia – Belgium 1-3 (25-19, 16-25, 14-25, 21-25)
Pool C
Czech Republic – Turkey 1-3 (19-25, 25-22, 21-25, 21-25)