Round 26 marked the end of the regular part of the 2022/2023 Ligue A season with the final seven matches.
Tours wrapped up the regular season in style with a decisive 3-0 (25-21, 25-19, 25-20) home win over Nice. Meanwhile, Nantes secured a hard-fought 3-2 victory in Tourcoing, with the tiebreak proving to be the deciding factor.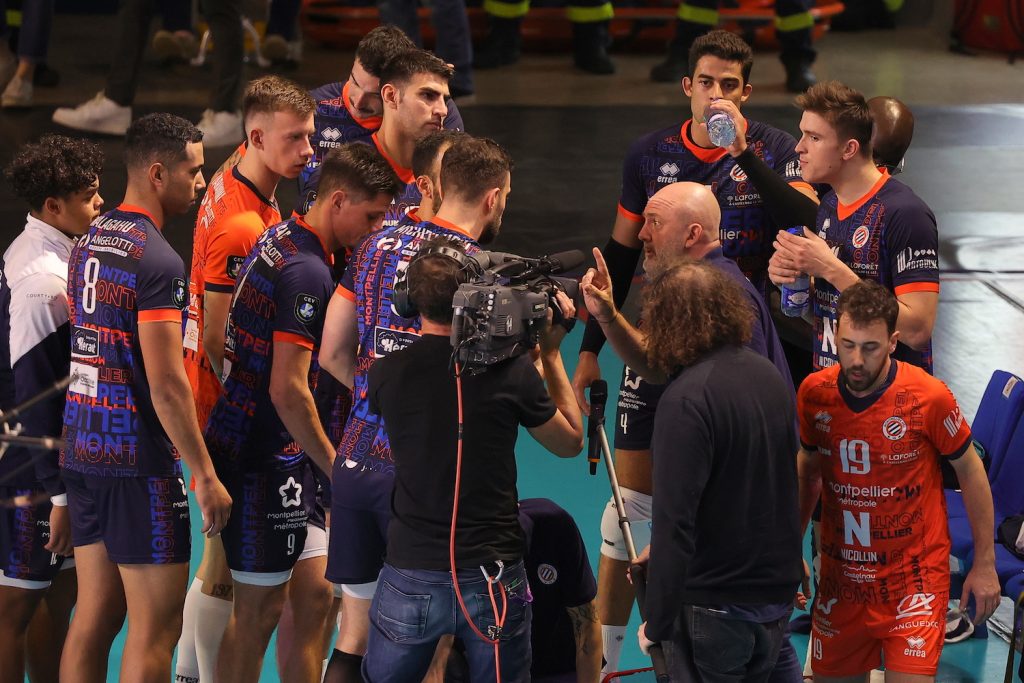 In a thrilling encounter between Montpellier and Chaumont, it was Chaumont who emerged victorious, with the tiebreak once again playing a crucial role in the outcome. Saint-Nazaire secured a 3-2 (23-25, 25-21, 23-25, 26-24, 15-11) win over Narbonne, while Sète suffered a disappointing 2-3 defeat to Poitiers.
Paris Volley overcame last-placed Cambrai, while Toulouse suffered a home defeat at the hands of Plessis-Robinson.
The conclusion of Round 26 means that the regular season has now come to an end, and the teams will now turn their attention to the upcoming playoffs.
Ligue A – 26th Round
March 25, 2023
Tours vs Nice 3-0 (25-21, 25-19, 25-20)
Tourcoing vs Nantes Rezé 2-3 (19-25, 22-25, 25-20, 25-15, 4-15)
Montpellier vs Chaumont 2-3 (25-20, 27-25, 23-25, 18-25, 11-15)
Saint-Nazaire vs Narbonne 3-2 (23-25, 25-21, 23-25, 26-24, 15-11)
Poitiers vs Sète 3-2 (21-25, 25-18, 25-20, 20-25, 17-15)
Paris vs Cambrai 3-1 (26-24, 25-20, 14-25, 25-22)
Toulouse vs Plessis-Robinson 1-3 (25-27, 25-18, 22-25, 23-25)
STANDINGS
| | | | |
| --- | --- | --- | --- |
| | Team | Points | Match No. |
| 1 | Tours | 61 | 26 |
| 2 | Nantes Rezé | 55 | 26 |
| 3 | Chaumont | 53 | 26 |
| 4 | Narbonne | 49 | 26 |
| 5 | Tourcoing | 48 | 26 |
| 6 | St-Nazaire | 46 | 26 |
| 7 | Sète | 44 | 26 |
| 8 | Montpellier | 40 | 26 |
| 9 | Paris | 31 | 26 |
| 10 | Poitiers | 30 | 26 |
| 11 | Toulouse | 27 | 26 |
| 12 | Plessis-Robinson | 26 | 26 |
| 13 | Nice | 24 | 26 |
| 14 | Cambrai | 9 | 26 |