The FIVB Beach Volleyball World Tour 2021 season ended with four-star tournament in Itapema, Brazil. The event was played on Meia Praia beach and it was not only the end of the 2021 international season, but it also marked the end of an era in sports because, starting in 2022, the World Tour will be replaced by the recently announced World Beach Pro Tour.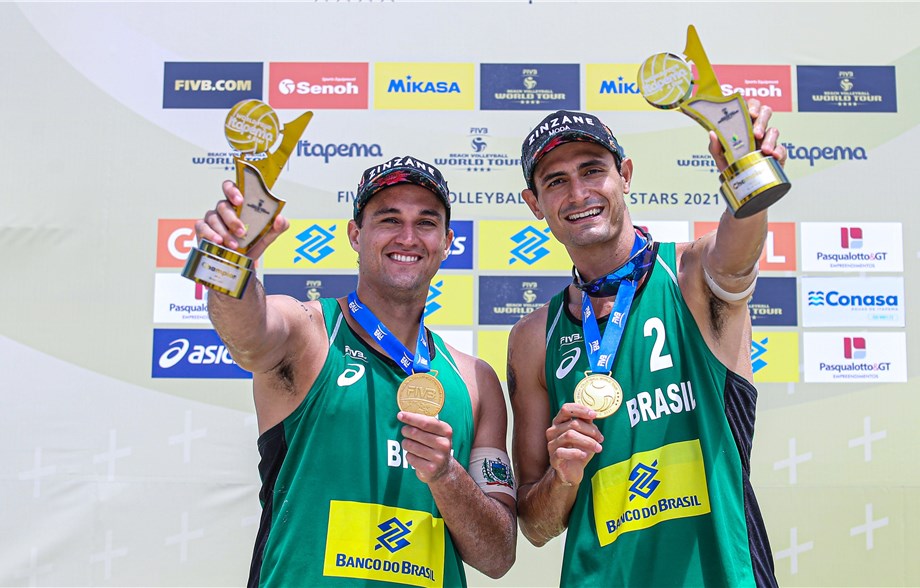 In the men's final between Brazilian teams, Andre Loyola and George Wanderley defeated Vitor Felipe and Renato Andrew 2-0 (29-27, 21-17).
"I'm really happy. It's my first victory in such a big event and also the first for us as a team. We practise with Vitor and Renato every single day in Joao Pessoa and it's not easy playing against them, but I'm really proud of how we performed. We had some issues in the second semester with injuries and so we feel like we finally got back to our best level,"says George Wanderley.
Andre Loyola : "It's hard to believe we won it. Itapema has been hosting events on the Brazilian Tour since 2017 and I got to win here in that first year and also in the World Tour in 2018. It was already a special place for me and now it is even more so with my first victory with George. This wasn't an easy year for us and to get to win a World Tour event at the end of it makes us really happy."
Austrians Alexander Huber and Christoph Dressler won third-place match against Italians Alex Ranghieri and Daniele Lupo with 2-1 (16-21, 21-19, 16-14) .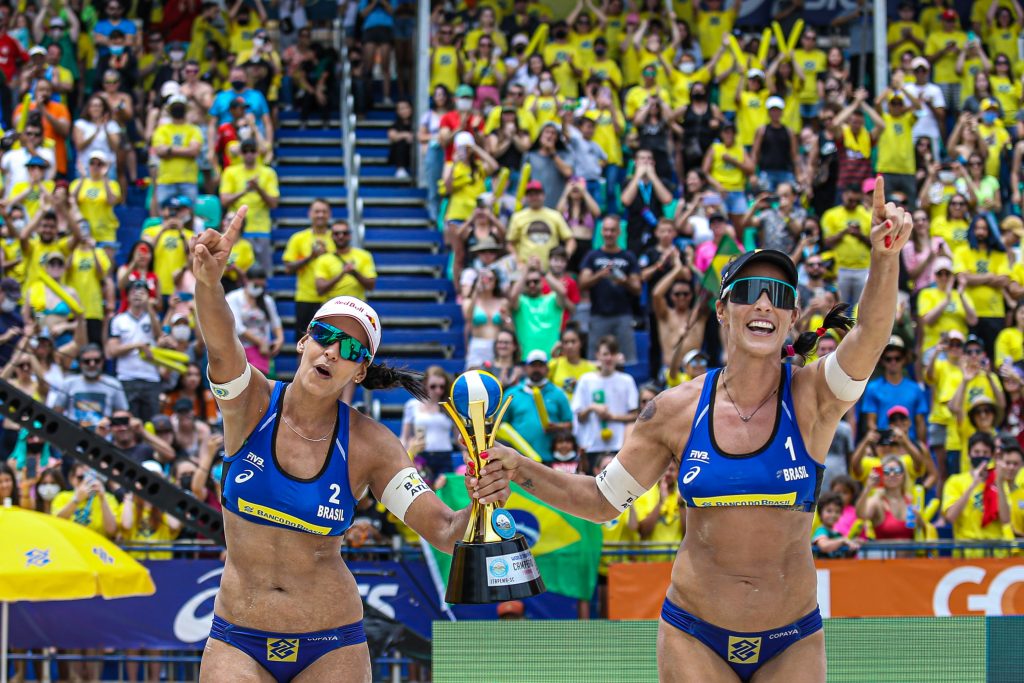 The women's final was marked by an emotional and successful farewell from Agatha Bednarczuk and Eduarda Duda Lisboa as the Brazilians ended their five-year partnership by winning the FIVB World Beach Volleyball Tour four-star tournament in Itapema. In the final match, they defeated compatriots Taiana Lima and Hegeile Hege Almeida 2-0 (25-23, 21-13).
Eduarda Duda Lisboa: "I'm very happy that we could end our partnership like this. It was our last tournament together and we wanted to finish strong. It was the perfect ending for our team. Agatha was really important today, she was always communicating and that helped us make the adjustments we needed."
Terese Cannon and Sara Hughes of the United States in a match for third place defeated Brazilians Taina Bigi and Victoria Lopes 2-1 (9-21, 21-18, 15-9) and won the bronze medal.