2021 Asian Senior Beach Volleyball Championship kicked off today in Phuket, Thailand. This five-day event takes place on Bang Tao Beach as part of the Laguna Phuket Resort Complex.
Top seeded teams entered the competition with convincing performances and victories.
In the women's event, first seeds Varapatsorn Radarong/Tanarattha Udomchavee of Thailand won two matches in a row in Pool A, and second seeds Miki Ishii/Sayaka Mizoe of Japan had also an outstanding run with two wins in a row in Pool B.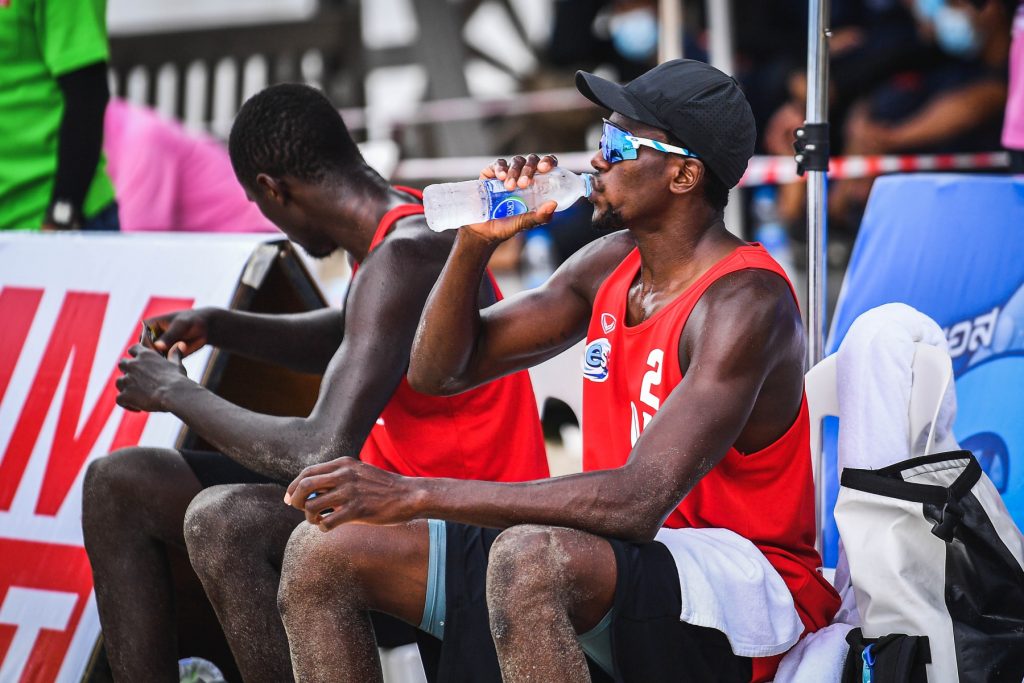 In the men's event, Ahmed Tijan/Cherif Younousse from Qatar, bronze medalists at the 2020 Tokyo Olympics, defeated Poravid Taovato/Pithak Tipjan of Thailand 2-0 (21-15, 21-19) in match of the Pool B.
As potential contenders for the top spot, China and Indonesia have not sent their players to the championship, the strongest challenge can be expected from Australian team Christopher McHugh and Paul Burnett. Christopher McHugh/Paul Burnett defeated Jude Garcia/Anthony Lemuel Arbasto of Phillipines 2-0 (21-14, 21-13) in their match of Pool C.
For the full schedule and results click HERE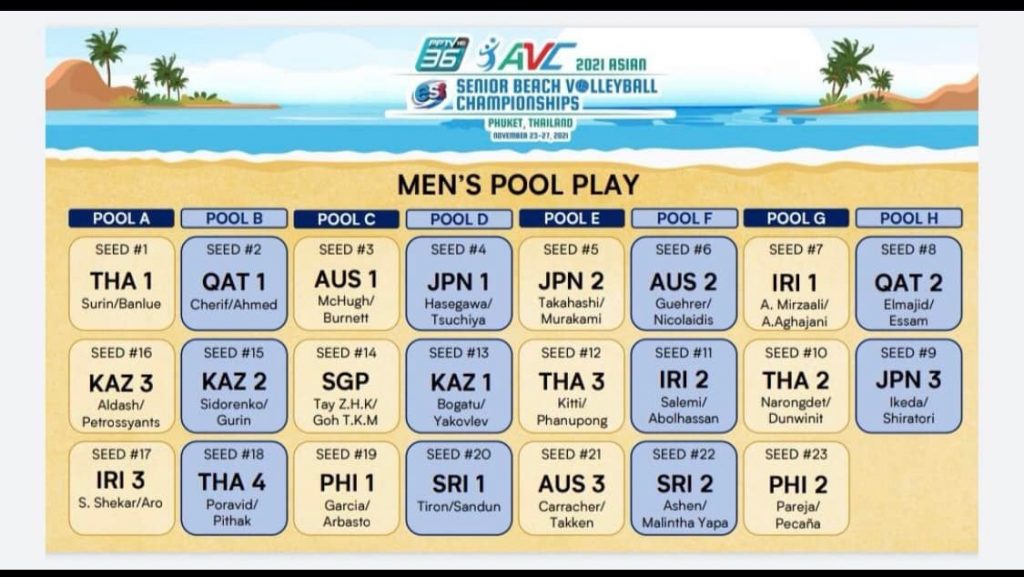 The men's teams were divided into eight pools (A-H) of three teams apiece, only Pool H features two teams, while in the women's events, teams will be split into four pools (A-D) of five teams each, only Pool D has four teams.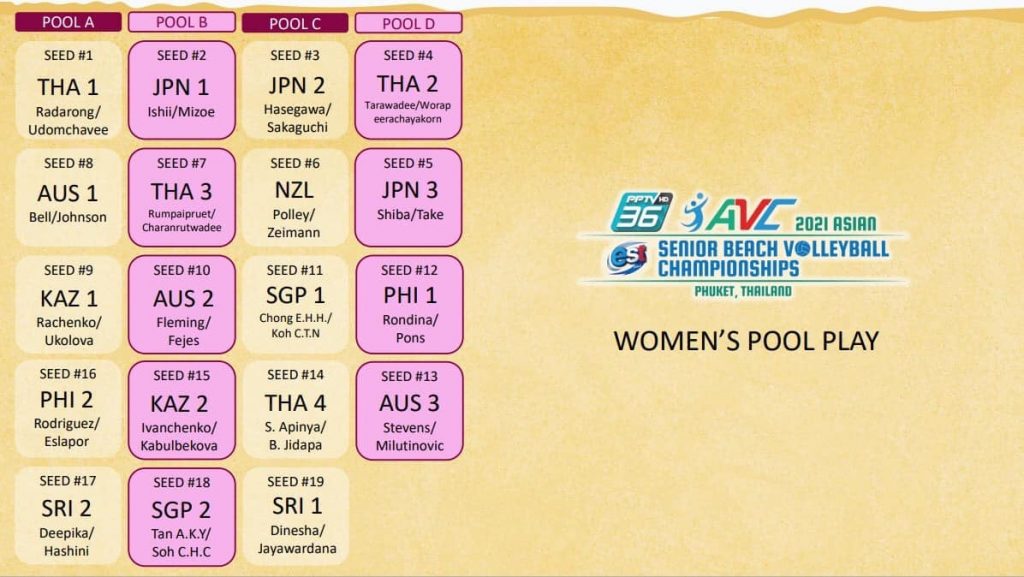 In both categories, all participating teams will play pool round-robin preliminaries, with only top two teams in the men's event and top four teams in the women's division advancing to the single elimination round.