Anders Mol and Christian Sorum, the world and Olympic champions and current leaders of the FIVB World Ranking, have struck back against Miles Partain and Andrew Benesh, avenging their defeat from the Gstaad Elite16 final. The Norwegian duo triumphed over their American counterparts in the final of the Montreal Elite16 on the Volleyball World Beach Pro Tour.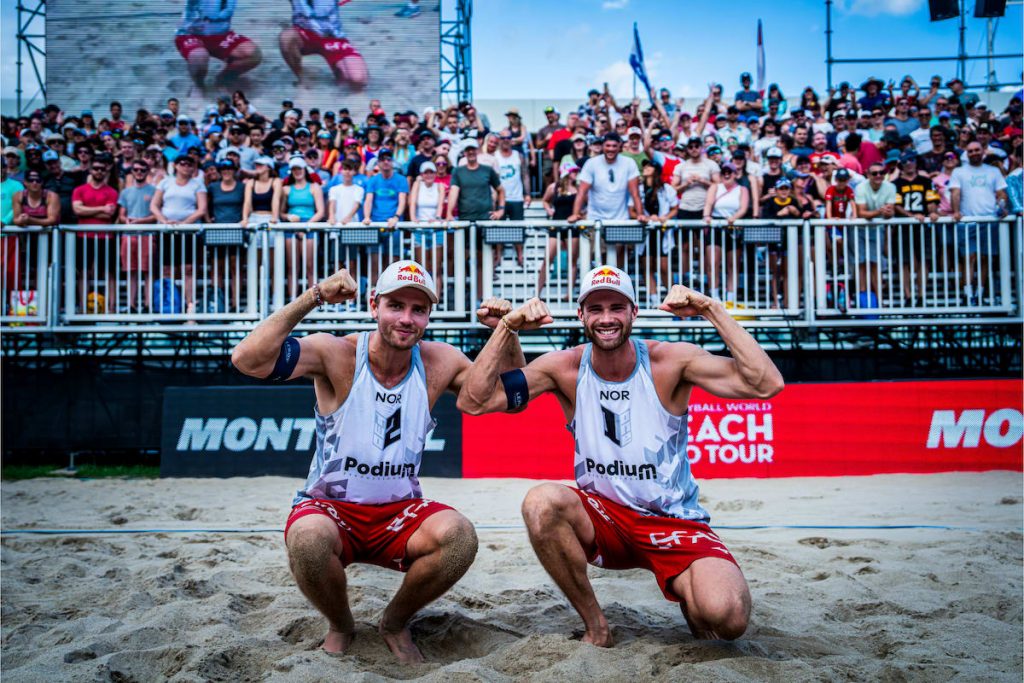 Throughout the 2023 tour, Mol and Sorum have consistently upheld a tradition of reaching the finals in every event they've competed in. Their formidable tally this season includes three gold and three silver medals. Their latest victory came in a hard-fought final match against Partain and Benesh, with a scoreline of 2-1 (21-17, 15-21, 15-10).
For the American duo Partain and Benesh, the silver medal in Montreal marked their third successive podium finish in the Elite16. Adding to their collection of awards, they secured bronze in Ostrava and gold in Gstaad at their previous two Beach Pro Tour appearances.
The bronze medal in Montreal was claimed by Italy's Adrian Carambula and Alex Ranghieri. The Italian pair overpowered Brazilians Evandro Oliveira and Arthur Mariano in a tightly contested match, sealing their win with a 2-0 (24-22, 22-20) victory.