The Canadian beach volleyball duo, Melissa Humana-Paredes and Brandie Wilkerson, offered an exhilarating performance, capturing gold at the Elite16 competition held in Montreal. Their triumphant victory marked their second gold on the Beach Pro Tour and third medal overall, igniting the enthusiasm of the home crowd.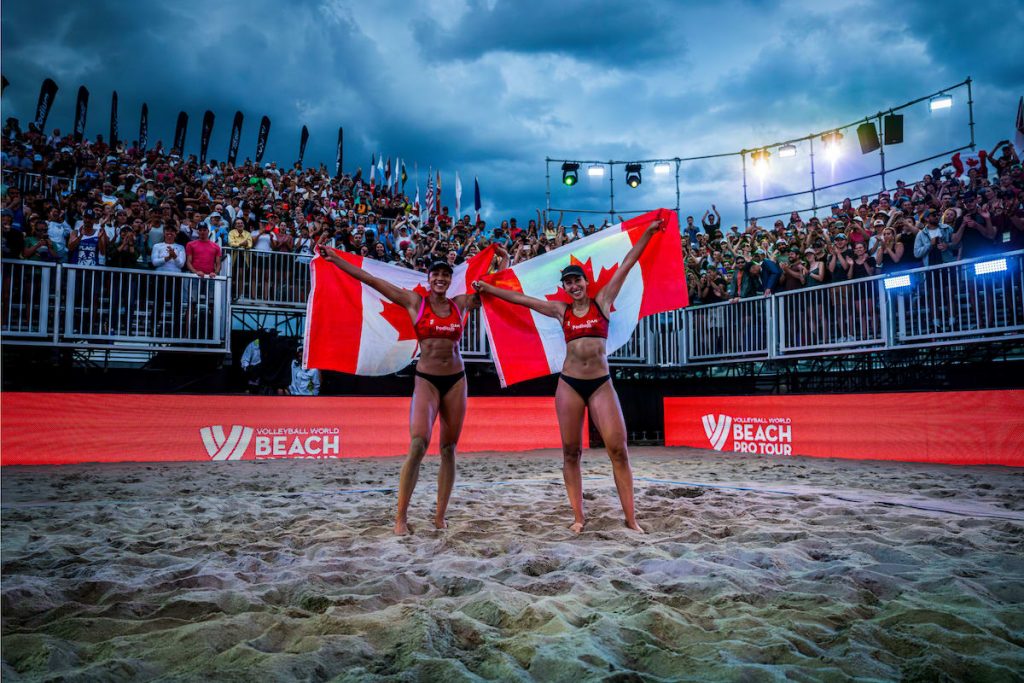 The pair bested the American team of Betsi Flint and Julia Scoles in a thrilling three-set showdown. The grand finals saw Humana-Paredes and Wilkerson emerge victorious with a 2-1 win (21-15, 16-21, 15-13). Despite their defeat, Flint and Scoles had cause for celebration as they secured the silver medal, their second Beach Pro Tour podium together.
Meanwhile, in the battle for third place, the Chinese duo of Xue Chen and Xia Xinyi outshone the Netherlands' Katja Stam and Raisa Schoon. The riveting three-set encounter ended with Xue and Xia claiming the bronze, which marks their second Beach Pro Tour podium. The final scores were 2-1 in favor of the Chinese pair (21-17, 20-22, 15-12).