The Fédération Internationale de Volleyball (FIVB) is the governing body of international volleyball. Every four years, it organizes an international tournament to crown the Men's World Champion. Over the years, there have been some truly stellar teams that have managed to secure top honors at this prestigious international volleyball event.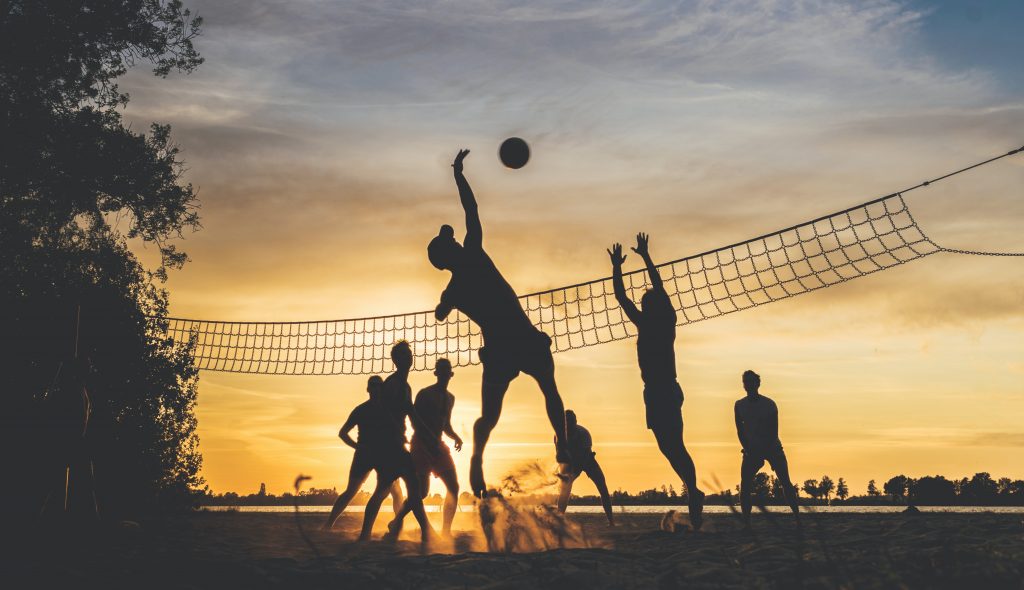 Volleyball is growing in popularity year-on-year, both in Europe and in South America. Its growth is akin to the growth of other sports or industries such as crypto casinos. Just a few short years ago, the only way to play your favorite games was in a brick-and-mortar casino, however, nowadays, you can play on this page on platforms like Ignition Casino, which allow players to deposit in crypto.
In honor of the sport's growing stature, we'll take a look back at these amazing champions –– from their accomplishments and performances to the individual stories behind each team. Let's take a look at the six most recent winners, their path to victory, and some of their key players.
2022 – Italy
The most recent Volleyball World Championship took place last year, and Italy finally ended their 24-year wait to lift the famous trophy. Between 1990 and 1998, the Azzurri won three consecutive world crowns, solidifying their place as the best volleyball-playing nation on the planet. However, between that last success and 2022, the best the Italians could muster up was one solitary semifinal appearance in 2010.
Well, that all changed last year as Italy swept all before them en route to claiming the top prize. In the knockout round, they defeated Cuba, France, and tournament co-hosts Slovenia, setting up a final against reigning champions Poland, who were the other co-hosts. Despite Poland being heavy favorites on home territory, it was the Italians who ran out 3-1 winners.
2018 – Poland
Poland were crowned back-to-back champions in 2018. The tournament was held in Italy and Bulgaria, however, no nation was a match for the Poles, who secured their status as the finest Volleyball nation on the planet. They topped Group D after winning all five matches and thus secured their spot in the final round.
There, a nail-biting 3-2 victory over the USA in the semifinals would set up a final with Brazil, who had reached the last five Volleyball World Championship finals. They too, however, were no match for Poland, who ran out 3-0 victors in Turin.
It was Poland's third title win and a momentous occasion for captain Michal Kubiak who won the tournament MVP award. He was joined by fellow star Bartosz Kurek who was instrumental in Poland's success throughout the tournament and picked up the best scorer and best blocker awards.
2014 – Poland
In 2014, Poland picked up their first World Championship in four decades. Way back in 1974, the Poles defeated the Soviet Union in Mexico, a particularly satisfying victory considering the fact that politically at least, Poland was a part of the Soviet Union. Exactly 40 years on from that triumph, they reached the mountaintop once again, on home turf nonetheless.
The tournament hosts topped Pool A by winning all five games. That sent them on to Pool H, where they would once again win both their games, against Brazil and Russia. That would set up a semifinal against Germany, however, it was the hosts who came out as 3-1 winners.
Reigning champions Brazil waited in the final. Poland had already defeated the Seleção in the second round, and they managed it again with a 3-1 victory in the showpiece match in Katowice. This time around it was Mariusz Wlazły who earned MVP honors while Karol Kłos won the award for best MB.
2010 – Brazil
Brazil completed a historic threepeat with a 3-2 victory over Cuba in Rome. They became the second nation in a row to successfully win three consecutive World Championships. Hosts Italy achieved the same feat immediately prior to Brazil's reign of dominance, winning three consecutive titles between 1990 and 1998.
Murilo Endres led his squad to victory with incredible performances all tournament long, which secured him the competition's coveted MVP award. Other stars like Sidnei dos Santos also played major roles throughout this historic run for Brazilian volleyball.
2006 – Brazil
Brazil made it two consecutive World Championships on the bounce with a dominant 3-0 win over Poland in Tokyo, Japan. The biggest star of the tournament was Gilberto Godoy Filho who won MVP honors as well as Best Server awards throughout the tournament—a testament to his all-around excellence on both sides of the ball. Other key members included Dante Amaral and Anderson Rodrigues who played vital roles for team Brazil during their triumphant run to glory, none more so than the tense 3-1 semifinal victory over Serbia & Montenegro.