The first matches of quarterfinals in the CEV Champions League concluded with today's match, and the second legs are set to take place on March 15th and 16th.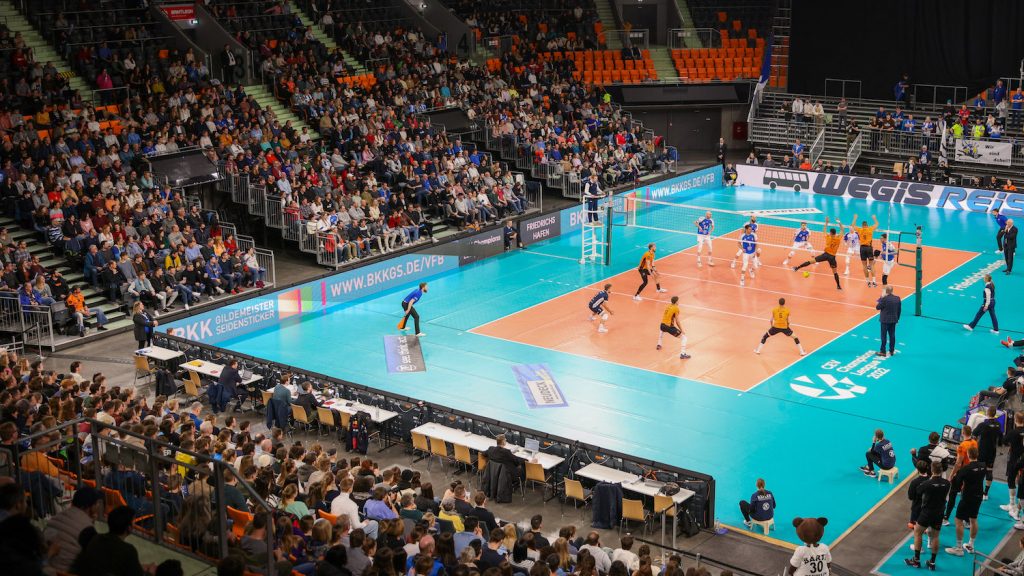 Jastrzębski Węgiel achieved a convincing victory in the first leg of quarterfinals by defeating VfB Friedrichshafen in straight sets. The victory in the first leg puts the Polish team in a favorable position to advance to the semis of the CEV Champions League, as they only need to win two sets in the upcoming rematch on their home ground.
Tomasz Fornal scored 13 points for Jastrzębski Węgiel and was awarded as game MVP, while Stephen Boyer was the top scorer of the match with 14 points.
After defeating VfB Friedrichshafen 3-0 and 3-1 in the pool phase earlier, Jastrzębski Węgiel has secured their third victory over them this season. The crucial rematch between the two teams will take place on March 15 in Poland.
CEV Champions league – Quarterfinals – 1st Leg
March 7, 2023
Halkbank Ankara vs Cucine Lube Civitanova 3-1 (21-25, 25-20, 25-23, 25-21)
Grupa Azoty ZAKSA Kędzierzyn-Koźle vs Itas Trentino 3-2 (25-22, 22-25, 22-25, 25-21, 15-10)
March 8, 2023
Berlin Recycling Volleys vs Sir Sicoma Monini Perugia 1-3 (18-25, 15-25, 25-23, 17-25)
March 9, 2023
VfB Friedrichshafen vs Jastrzębski Węgiel 0-3 (17-25, 16-25, 13-25)