With significant commitments ahead, including the VNL, the South American Championship, the Pre-Olympic, and the Pan American Games in Chile, the Argentine Men's National Team is preparing for a new national team season.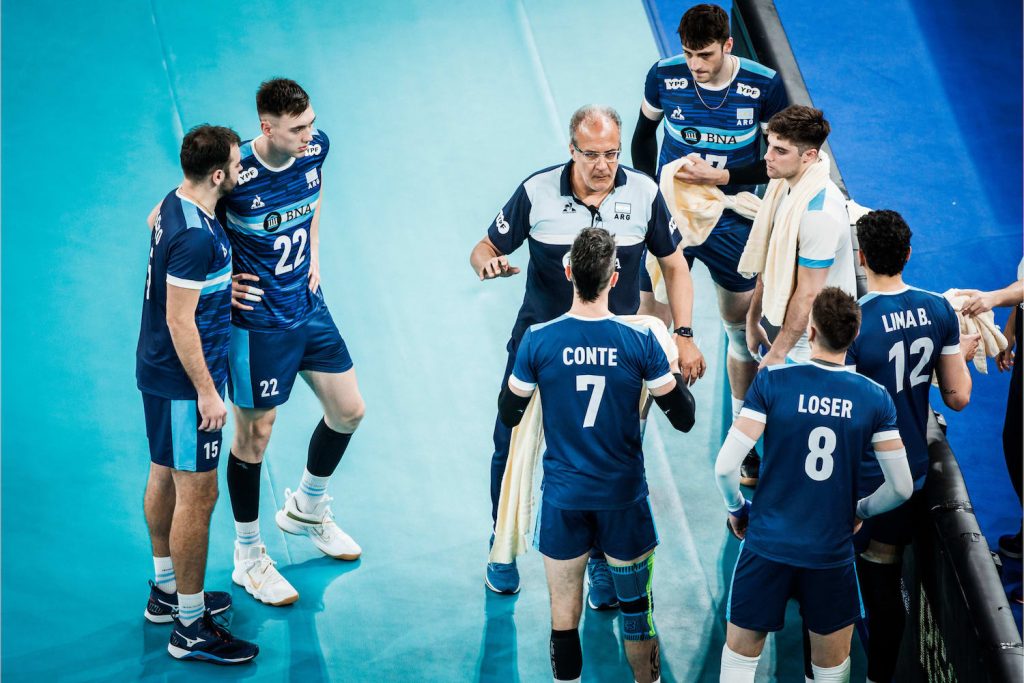 Marcelo Méndez, assisted by Martin López and Pablo Rico, has unveiled a roster of 24 players for the upcoming national team season.
Check out the Argentina National Team List for the VNL 2023.
Setters:
Luciano De Cecco
Matías Sánchez
Matías Giraudo
Luciano Aloisi
Federico Arquez
Opposites:
Bruno Lima
Pablo Koukartsev
Manuel Balagué
Middle blockers:
Agustín Loser
Joaquín Gallego
Martín Ramos
Sergio Soria
Nicolás Zerba
Ramsés Cascu
Outside hitters:
Ezequiel Palacios
Jan Martínez
Luciano Vicentin
Nicolás Méndez
Valentino Vidoni
Manuel Armoa
Mauro Zelayeta
Luciano Palonsky
Liberos:
Santiago Danani
Tobías Scarpa