Sirjan Foulad Iranian prevailed over Al-Arabi Sports Club in a highly-anticipated clash at the 2021 Asian Men's Club Volleyball Championship in Nakhon Ratchasima, Thailand.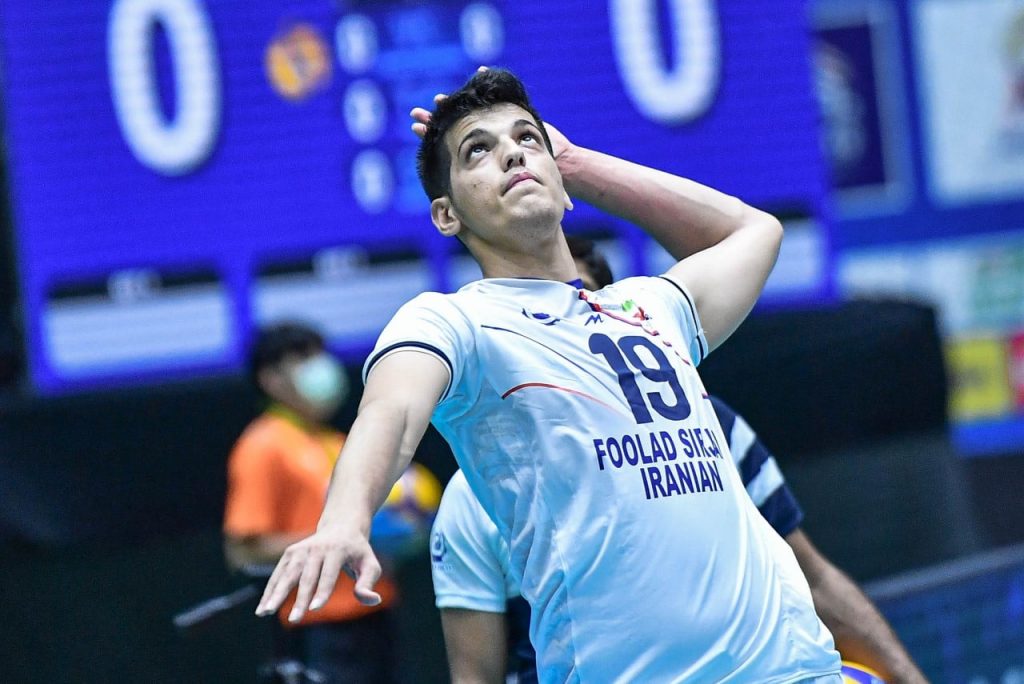 Fired up Saber Kazemi helped Iran's titleholders Sirjan beat Qatari Al-Arabi in what was a clash for the top spot in Pool B at the 2021 Asian Men's Club Championship. The MVP of the last Asian Championship notched 35 points in a 3-1 25-23, 22-25, 25-16, 25-18) win of his team. Both Sirjan and Al-Arabi started the match with the halo of invincibility above their heads and now, one round before the end of the group stage, the Sirjan-based club is much closer to claiming No.1 in the pool.
Overwhelming display of Kantapat Koonmee, who weighed in with 36 points, led Thailand's Diamond Food to come out victorious from a 163-minute log tie-breaker against Philippine Rebisco Philippines, also in Pool B, leaving his team with a chance of grabbing second place and a semi-final promotion.
Iraq's South Gas Club, powered by Egyptian Ahmed Said 'Shafik' (28 points), came back twice from the abyss before defeating Kazma Sport Club from Kuwait in a five-set thriller. The club from Al-Zubair temporarily occupied the top in Pool A in front of Burevistnik Almaty. The Kazakhs swept CEB Sports Club of Sri Lanka (3-0).
2021 Asian Men's Club Championship – group stage, Round 4: