Paykan Tehran got crowned Asian Men's Volleyball Club Championship winners for the 8th time so the dominance of Iranian teams in the continent has been prolonged to 7 years.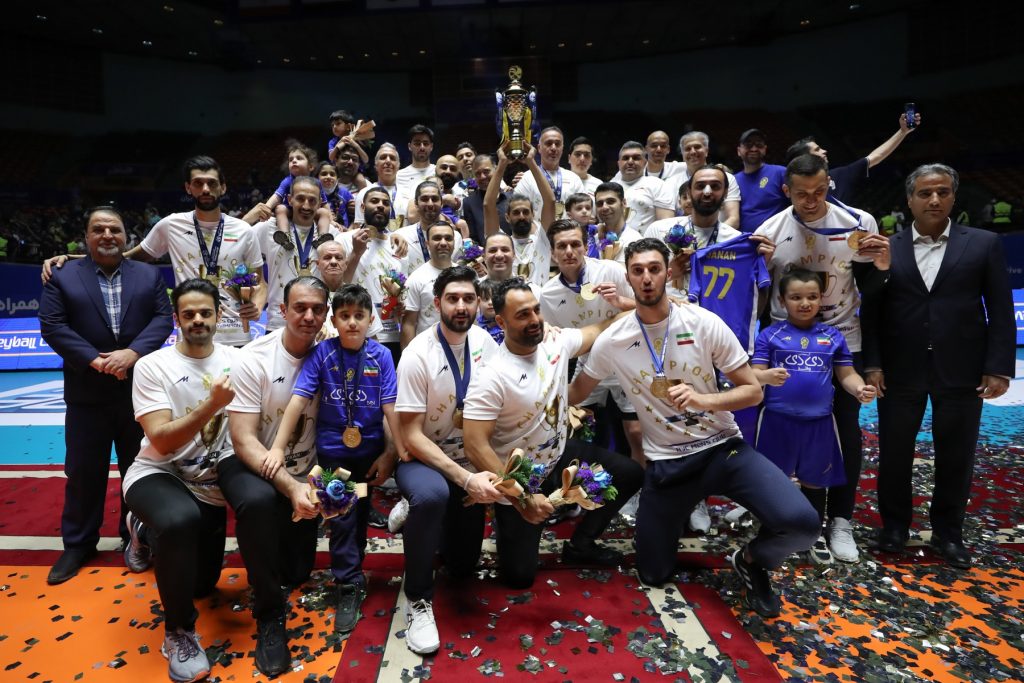 Hosts Paykan Tehran asserted their dominance over the 2022 Asian Men's Club Championship with a thrilling 3-2 win over Japan's Suntory Sunbirds in the final in front of over 10,000 fans at the Azadi Hall. The V.League champions fielded a strong squad in a bid to forget their 1-3 loss to the Iranians in the pool match, while the home side, the only unbeaten team in the competition en route to the decider, too had a strong lineup with superstars such as Marouf, Mousavi, Ngapeth, and Abdel-Aziz. In reality, it was a more hard-fought success than expected for Paykan given that Muserskiy and his teammates had managed to go ahead 2-0, also canceling a set point on 25-24 of the 2nd set. From the 3rd set, however, the level of play of the Tehran club increased and the Japanese were unable to prevent the comeback.
Dutch Nimir Abdel-Aziz led Paykan with 29 points. Russian Dmitriy Muserskiy was the top scorer in Suntory with 30 points. MVP award of the tournament went in the hands of a local idol Saeid Marouf.
2022 Asian Men's Club Championship – medal day: