On the second day of the 19th Asian Games Hangzhou 2022 Men's Volleyball Competition, held in China – Pakistan, Philippines, Iran, and Qatar – emerged victorious in their respective Pool matches.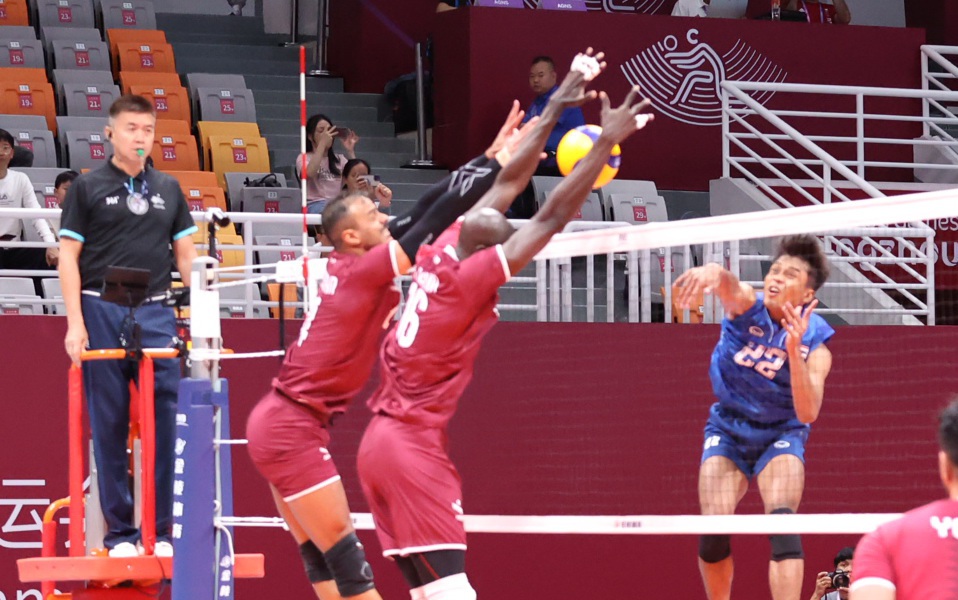 Pakistan began the day with an impressive win, shutting out Chinese Taipei 25-18, 25-20, 25-19. This victory, against the bronze medallists from the previous 2018 Jakarta Games, secured their position at the top of Pool D. With two consecutive wins, they now advance to the round of the last 12.
The Philippines bounced back from their initial setback against Indonesia to register their first victory in this year's edition. They defeated Afghanistan with convincing scores of 25-23, 25-16, 25-12 in today's second match.
In another highlight of the day, reigning and two-time consecutive champions, Iran, showcased their dominance by overpowering Nepal in a lopsided match. The scores were 25-9, 25-15, 25-13, marking Iran's first victory in Pool B. The match took place at the China Textile Center Gymnasium in Hangzhou.
Lastly, Qatar displayed resilience against a formidable Thai squad. Despite being challenged, they managed a dramatic four-set win, with scores reading 25-16, 22-25, 25-19, 25-19. This marks Qatar's maiden victory in Pool E. The action-packed match occurred at the Linping Sports Center Gymnasium in Hangzhou. Notably, Qatar had clinched the bronze medal in the recent Asian Senior Men's Championship held in Urmia, Iran.
Today, China and Kyrgyzstan are still playing in Pool A, Japan is competing against Indonesia in Pool F, and in Pool C, Korea will face India.
September 20, 2023
Pool B
Iran vs Nepal 3-0 (25-9, 25-15, 25-13)
Pool D
Pakistan vs Chinese Taipei 3-0 (25-18, 25-20, 25-19)
Pool E
Qatar vs. Thailand 3-1 (25-16, 22-25, 25-19, 25-19)
Pool F
Philippines vs. Afganistan 3-0 (25-23, 25-16, 25-12)