The 19th Asian Games Hangzhou Women's Volleyball Competition entered its Top 8 stage today, as teams from Pools E and F squared off at two distinct venues in Hangzhou, China.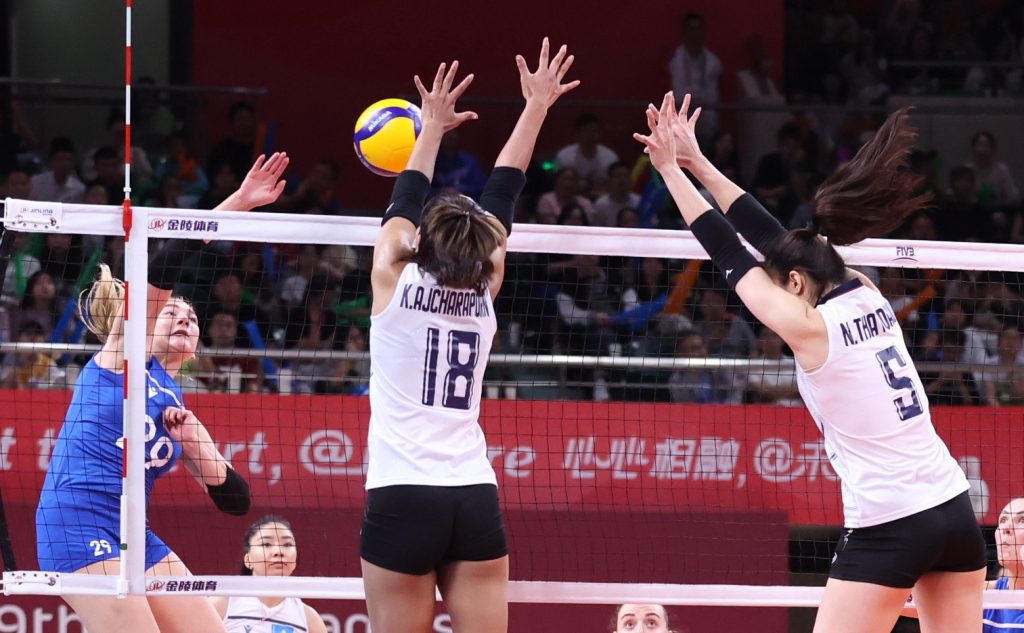 Thailand vs. Kazakhstan The day began with a dominant performance by the Asian champions, Thailand, who cruised past Kazakhstan in straight sets 25-18, 25-12, 25-11. This stellar performance at Deqing Sports Center Gymnasium puts Thailand in a favorable position to advance to the semifinals.
Vietnam vs. DPR Korea At Hangzhou Normal University Cangqian Gymnasium, a nail-biting clash ensued between Vietnam and DPR Korea. Vietnam emerged victorious but not without a fight, securing a 3-1 win with set scores of 25-17, 25-20, 20-25, 25-22.
Japan vs. Chinese Taipei Back at the Deqing Sports Center Gymnasium, Japan squared off against Chinese Taipei. The Japanese side continued their unbeaten streak with a solid 3-1 victory, posting set scores of 25-15, 21-25, 25-18, 25-21.
China vs. Korea To conclude the day, hosts China battled against Korea. China put up a display of sheer power and skill, conquering Korea in straight sets 25-12, 25-21, 25-16. Impressively, China stands as the only team not to have dropped a set in this stage, further emphasizing their formidable status in the competition.
Pool E
Vietnam vs. DPR Korea 3-1 (25-17, 25-20, 20-25, 25-22)
China vs. Korea 3-0 (25-12, 25-21, 25-16)
Standings
China 2-0 (6pts)
Vietnam 2-0 (6pts)
Korea 0-2 (1pt)
DPR Korea 0-2 (0pts)
Pool F
Thailand vs. Kazakhstan 3-0 (25-18, 25-12, 25-11)
Japan vs. Chinese Taipei 3-1 (25-15, 21-25, 25-18, 25-21)
Standings
Japan 2-0 (6pts)
Thailand 2-0 (6pts)
Chinese Taipei 0-2 (0pts)
Kazakhstan 0-2 (0pts)