Dentil Praia Clube and Gerdau Minas secured victories in the second round of the Brazilian Women's Superliga.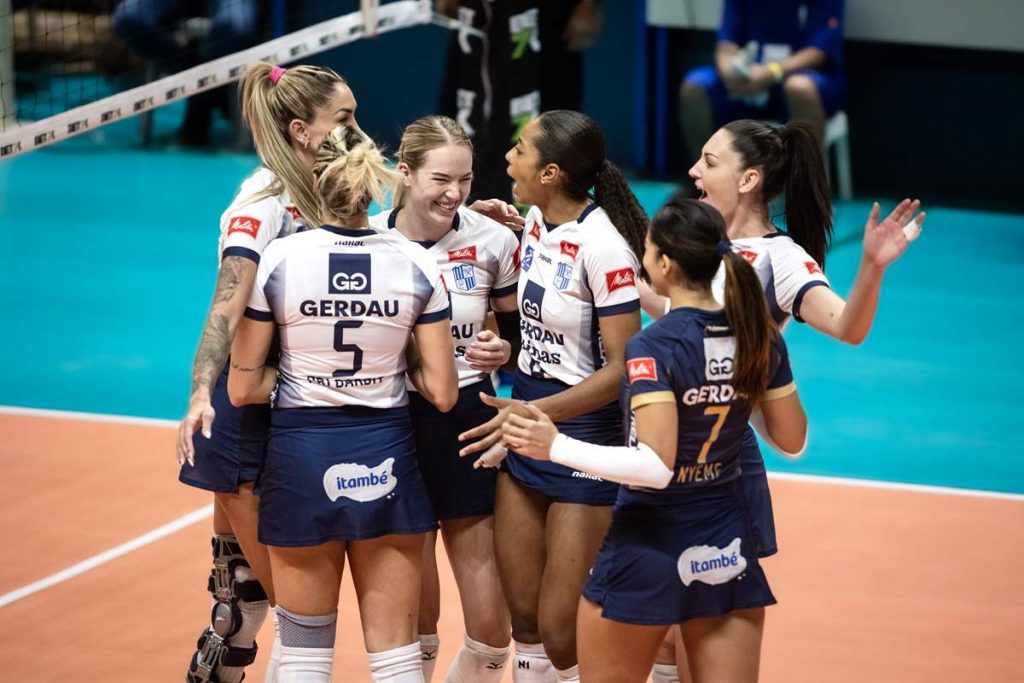 Dentil Praia Clube, playing at their home ground, the Arena Dentil in Uberlândia, displayed a commanding performance against Bluvolei, winning 3-0 with set scores of 25-22, 25-20, and 25-14. The match, lasting just over ninety minutes, saw Praia Clube never falling behind in the score. Their high-energy play created numerous counter-attack opportunities, giving them an edge over Blumenau's experienced team. Middle blocker Adenízia shone brightly in the match, contributing eight blocking points to Praia Clube's total of 11. Scoring 15 points overall, she was not only the top scorer but also won the Viva Vôlei trophy, a prize awarded based on popular vote to the match's best player.
Gerdau Minas, on the other hand, also clinched their second win of the 2023/2024 Superliga season by defeating Brasília in straight sets of 25-23 each. The matches were intensely competitive, with Minas initially leading comfortably in all three sets, only to face strong comebacks from Brasília in the decisive moments. Kisy emerged as a key player for Minas, scoring 19 points. However, the VivaVôlei Trophy was awarded to Jenna Gray, the American setter playing for Minas, highlighting her crucial role in the team's victory.