The CEV Champions League 2024 – Women's Pool stage, 2nd round commenced with Fenerbahce Opet Istanbul and Allianz Vero Volley Milano maintaining their unbeaten streaks, while Grot Budowlani Łódź secured their inaugural victory.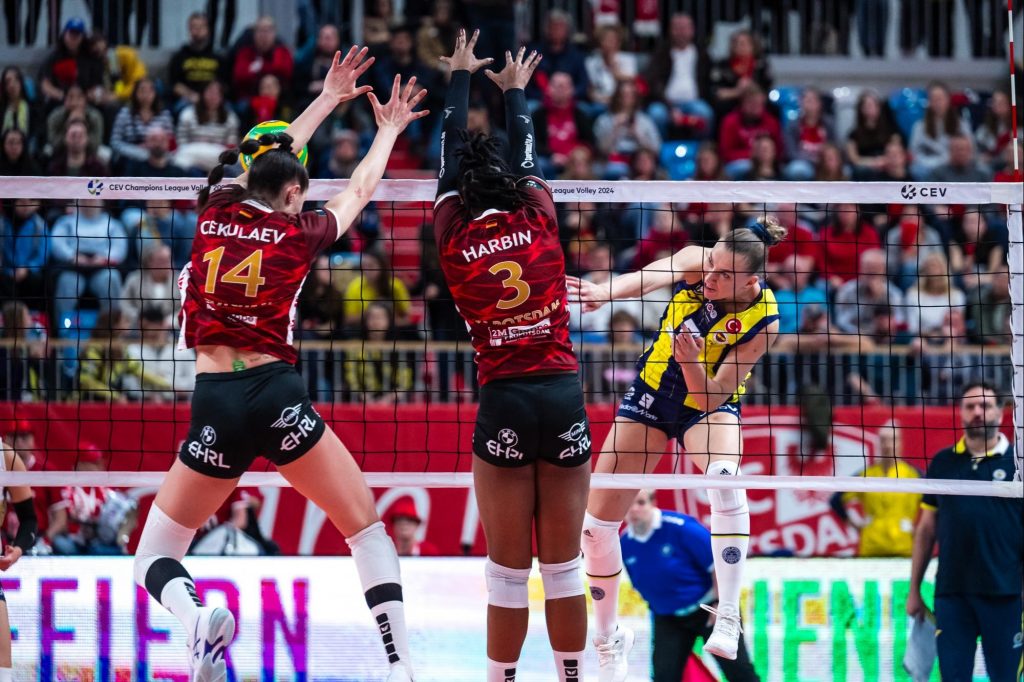 In Ljubljana, Grot Budowlani Łódź defeated Calcit Kamnik 3-1. Despite an early lead by Calcit Kamnik with standout performances from Andelka Radiskovic and Masa Pucelj, Łódź, led by Marta Pol's remarkable 100% attack success, turned the game around to claim the win. Masa Pucelj scored 22 points for Kamnik and was the match top scorer. Mackenzie May was the top scorer of the Grot Budowlani Łódź with 16 points.
Meanwhile, at MBS Arena Potsdam, Fenerbahce Opet Istanbul showcased their dominance over SC Potsdam with a straight-set victory. Fenerbahce's Arina Fedorovtseva (23 points) and Magdalena Stysiak (18 points) were in top form, with Stysiak securing the MVP award.
The day concluded with Allianz Vero Volley Milano's impressive win against Volley Mulhouse Alsace. Paola Egonu, with her all-round performance scoring 14 points, was awarded with MVP title of the match.
Pool A
Volley Mulhouse Alsace vs. Allianz Vero Volley Milano 0-3 (11-25, 12-25, 22-25)
Pool C
Calcit Kamnik vs. Grot Budowlani Łódź 1-3 (22-25, 25-14, 18-25, 17-25)
SC Potsdam vs. Fenerbahce Opet Istanbul 0-3 (18-25, 20-25, 19-25)