Ukraine, the winners of the 2017 edition, and Turkey, the defender of the Golden League title, will be on the field today in the Finals of the 2021 edition.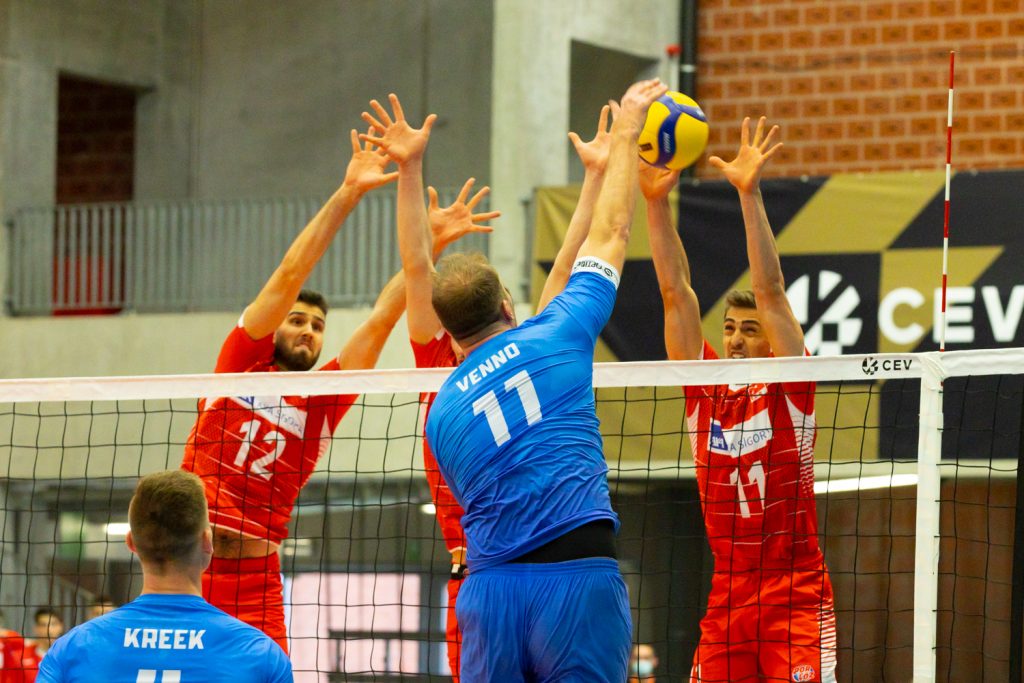 Turkey – Estonia 3-2 (20-25, 13-25, 25-22, 25-23, 15-13)
In yesterday's first semifinal, Turkey rose like a phoenix after a 0-2 in clash against Estonia and won 3-2. Adis Lagumdzija from Turkey was the best scorer of the match with 36 points. Oliver Venno was Estonia top scorer with 28 points.
Ukraine – Belgium 3-0 (25-15, 25-19, 25-22)
In the second semifinal match, Ukraine defeated Belgium 3-0 and entered the finals. Ukranian Oleh Plotnytskyi was the game top scorer with 19 points. Jolan Cox with 13 points was the best scorer for Belgium.
June 20, 2021.
Finals, 1st place match:
Turkey – Ukraine
Finals, 3rd place match:
Belgium – Estonia