Hungary is the last team to book the playoff ticket at the 2021 CEV Women's Volleyball European Championship even though it didn't field today.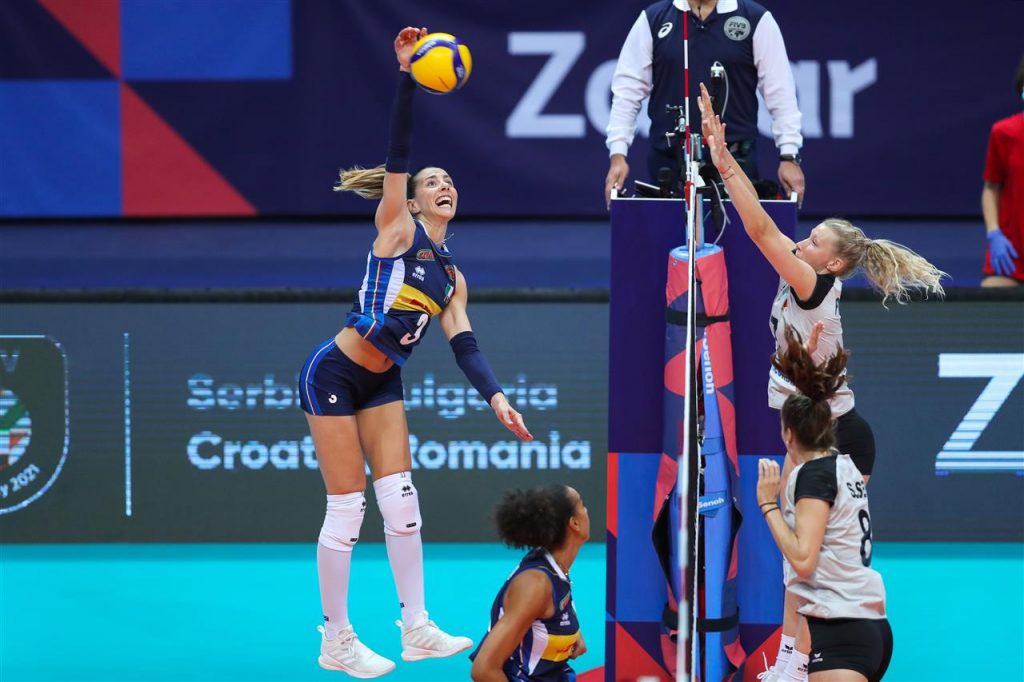 The group stage of the CEV Women's EuroVolley 2021 concluded with wins of Italy and France.
'Azzurrine', as expected, easily prevailed over Switzerland in Pool C in Zadar (Croatia): 3-0 (25-17, 25-18, 27-25). This match was of no significance to the ladies commanded by Davide Mazzanti given they secured No.1 in the pool yesterday, but it was important to their rival. Switzerland needed a 3-0 win to book the last remaining ticket to the playoffs. It failed to do so, meaning that Hungary (played its last mast match in the pool yesterday) will go there as a fourt-placed side. Paola Egonu top-scored Italy today with 19 points. Anna Danesi set up four blocks.
France staged what can be considered a sensation in Pool A in Belgrade (Serbia). By beating favorite Belgium 3-1 (27-25, 13-25, 25-19, 25-20) in the last match of the preliminary stage overall, 'Les Bleus' recorded its third victory in a row and ended third in the pool ahead of its tonight's rival. So, instead of playing against Italy in the eighth-finals, France will face Croatia. Lucille Gicquel stood out on the winning side with 23 points.