Belarus claimed one of the two remaining spots in the playoffs of the 2021 CEV Women's Volleyball European Championship.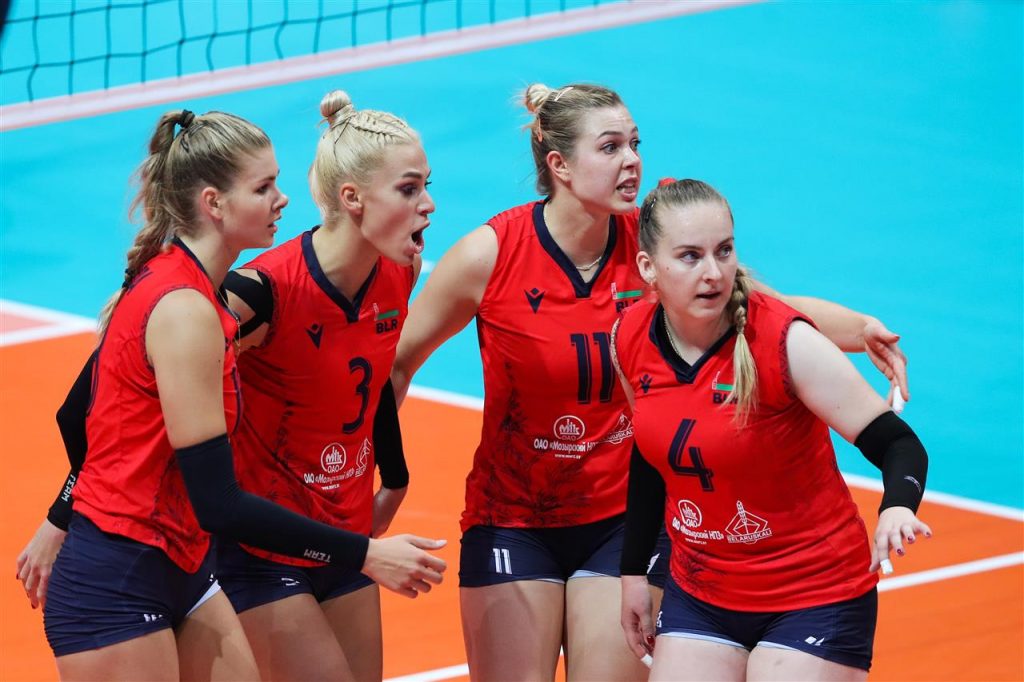 Ahead of the last day of the group stage today, only two spots for the playoffs of the CEV Women's EuroVolley 2021 remained vacant, both in Pool C in Zadar, Croatia. As many as four national teams are to vie for them, but not all with equal chances. Belarus already took one of those two spots and, at the same time, eliminated one side from the contention – Slovakia. The only outcome that led the latter to the Round of 16 was a win, any win, and Slovakia was on the way to achieve that given it was two sets up against Belarus. However, pushed by Hanna Davyskiba (25 points, including five blocks), the ladies commanded by Stanislav Salikov turned the match around and advanced to the next stage: 3-2 (18-25, 23-25, 25-23, 30-28, 15-12). The encounter was a marathon one, lasting nearly two and a half hours (148 minutes). Slovakia claimed No.3 in the pool (3-2, seven points) behind Italy and Croatia. Such an outcome opened the way to Hungary (completed its group stage participation yesterday), who is currently fourth-placed, and Switzerland, who has the least chances to qualify for the playoffs given it needs a straight-set win over Italy later today to skip Hungary in the charts and claim the last ticket.
As expected, Russia had no problems prevailing over Bosnia and Herzegovina in Pool A in Belgrade (Serbia): 3-0 (25-12, 25-20, 25-19). Irina Kapustina top-scored 'Zbornaya' with 14 points. Arina Fedorovtseva served six aces. Such an outcome secured Russia second place in the pool behind Serbia but only provisionally. Whether it will stay there or not depends on a duel between Belgium and France in which the former needs a straight-set triumph to secure second place and squeeze Russia out to third.