The NORCECA Continental Women's Championship will start today in Guadalajara, Mexico. In this edition of the championship, which is also a qualifying tournament for the 2022 FIVB World Championship in the Netherlands and Poland, seven teams will compete.. The two best teams will secure a place at the World Championship.
The teams are divided into two groups, Pool A consisting of the United States, Canada and Puerto Rico and Pool B with current NORCECA champion Dominican Republic, Costa Rica, Trinidad and Tobago and Mexico.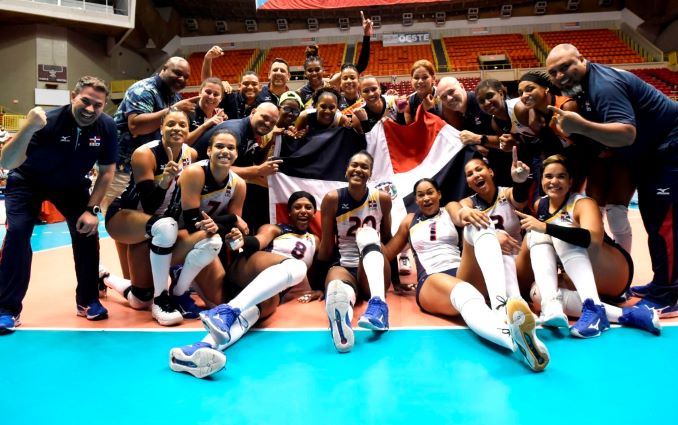 Cuba, as the most trophy-winning team of previous editions with 13 titles, 7 silver and 2 bronze medals, will not participate in this year's event. In previous editions, the United States won 8 gold, 12 silver and 3 bronze medals, while Dominican Republic won 2 gold, 3 silver and 5 bronze medals.
The winners of the groups will advance directly to the semifinals, while the second and third placed teams will play in the quarterfinals.
Pool A – United States, Canada, Puerto Rico
Pool B – Dominican Republic, Costa Rica, Trinindad and Tobago, Mexico
Preliminary round
August 26
United States vs Puerto Rico
Dominican Republic vs Costa Rica
Mexico vs Trinidad and Tobago
August 27
Dominican Republic vs Trinidad and Tobago
United States vs Canada
Mexico vs Costa Rica
August 28
Trinidad and Tobago vs Costa Rica
Puerto Rico vs Canada
Mexico vs Dominican Republic