Italy is in the semi-finals of the 2021 CEV Women's Volleyball European Championship.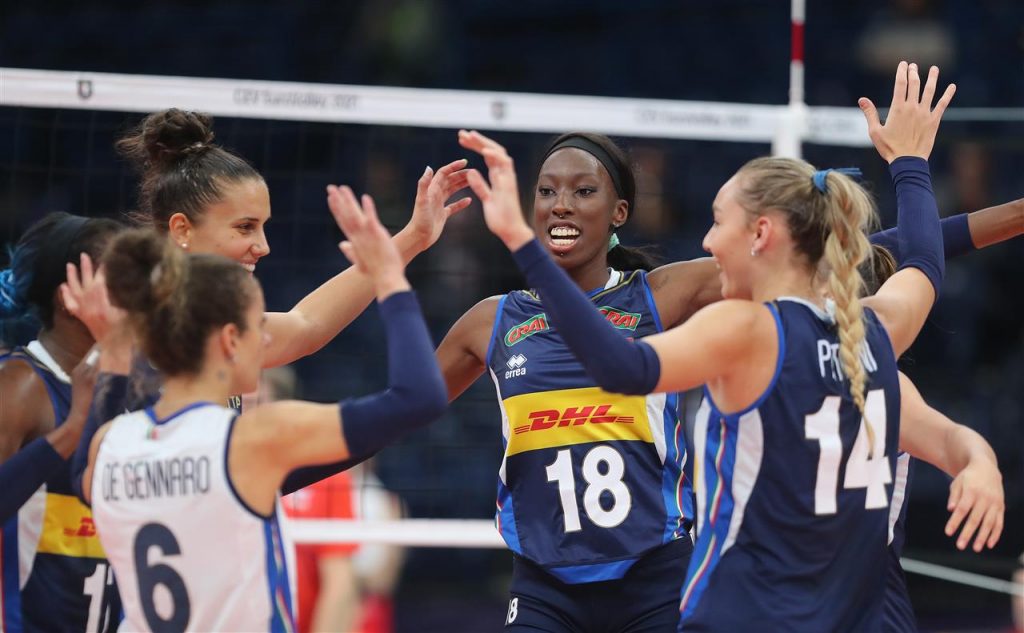 Italy made the quarter-final match against Russia in Belgrade (Serbia) into the one-way street and, we will dare to say, humiliated the rival who came to CEV Women's EuroVolley 2021 with the rejuvenated squad: 3-0 (25-20, 25-8, 25-15). Thus, 'Le Azzurre' extended their winning streak in the tournament to seven games – actually they kept the invincibility. The domination of Italy against Russia was best seen in the second set in which the team commanded by Davide Mazzanti conceded only eight points!
Paola Egonu scored 15 points for Italy. As for 'Zbornaya', not a single player reached double digits on the scoresheet. 'Le Azzurre' will face The Netherlands in the semi-finals.
Quarter-finals of the CEV Women's EuroVolley 2021
August 31:
Sweden – Netherlands 0-3 (25-27, 16-25, 19-25)
Turkey – Poland 3-0 (25-18, 25-14, 25-23)
September 1:
Italy – Russia 3-0 (25-20, 25-8, 25-15)
Serbia – France, 8 p.m. CET