In the opener of the 2021 CEV Men's Volleyball European Championship, Latvia prevailed over Estonia in the clash of the two Baltic nations for a historic win.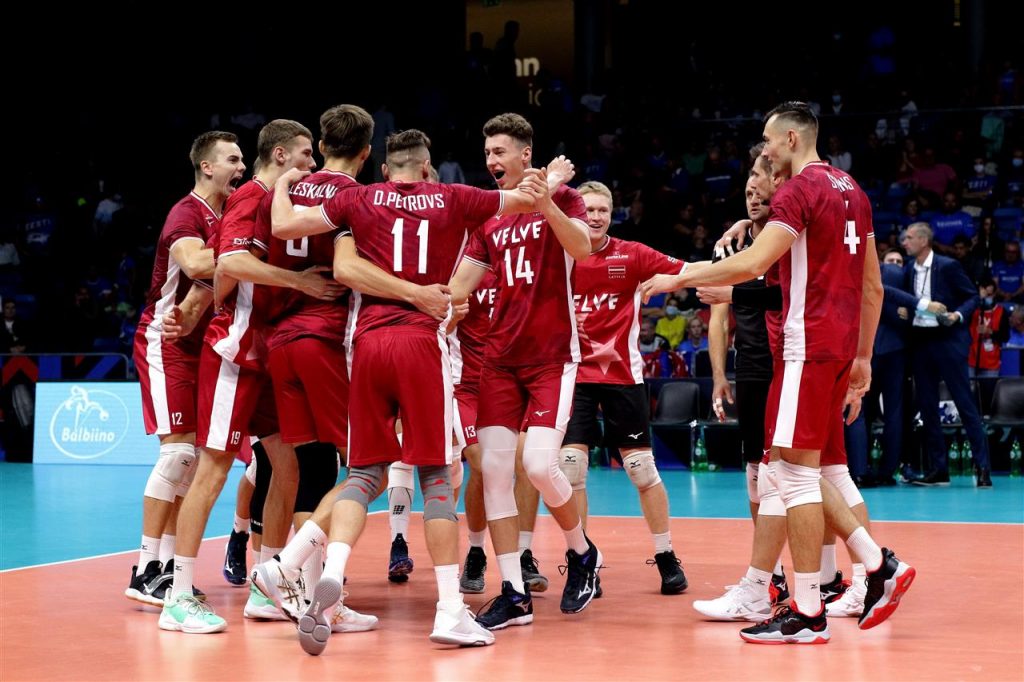 The Latvia National Team won its first-ever match in the history of the European men's volleyball championships. In the opener of EuroVolley 2021, Latvia prevailed over its neighbor Estonia (Pool D host in Tallinn) 3-1 (25-20, 25-15, 24-26, 25-22). This is only the second time that Latvia managed to qualify for the continental championship. The first time, in 1995, it lost all matches in the group stage and got eliminated. Additionally, Latvia beat Estonia for the first time in eight years. Hermans Egleskalns top-scored the winning team with 21 points. Deniss Petrovs set up four blocks. Oliver Venno put down the same number of points as Egleskalns, but on the side of Estonia. Ardo Kreek served five aces.
At home in Tampere, Finland has started its EuroVolley 2021 campaign with a 3-1 (25-20, 25-15, 24-26, 25-22) victory over North Macedonia in Pool C. Given that the Scandinavians aim to qualify for the knockout stage, beating a side that is considered weakest in the pool was a must for them. An experienced Urpo Sivula twinkled as the brightest star of the opening match for Finland, scoring 25 points. Sauli Sinkkonen made five blocks, while Antti Ronkainen served four aces. Nikola Gjorgiev tallied 19 points on the losing side, while Risto Nikolov made four blocks.
Standings