France scared Serbia in the quarter-finals of the 2021 CEV Women's Volleyball European Championship but eventually got sucked into a Serbian grinding machine.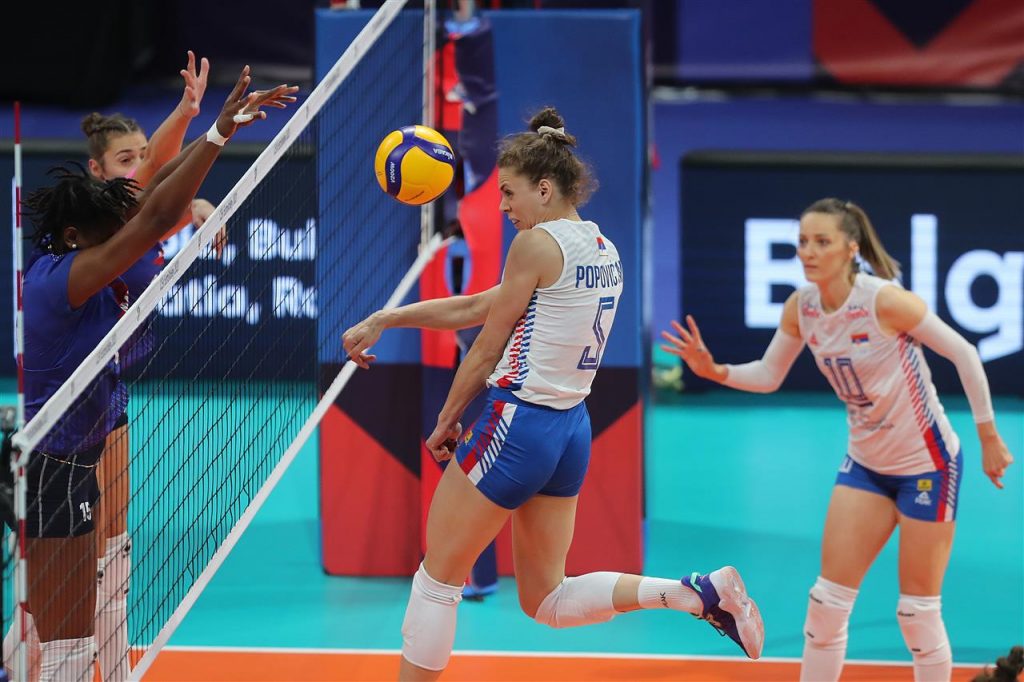 After losing the first set, Serbia got serious and ran over France in the last quarter-final match at the CEV Women's EuroVolley 2021, at home in Belgrade, scheduling a duel with Turkey in the semis. The defending champion left the rival on just seven points in the third set! This is the sixth successive time that Serbia secured a place in the Top 4 in the continental championship, doing it in the 300th match for the national team of captain Maja Ognjenović. This was the second time these two teams met in the tournament and Serbia won both. This time, the result was 3-1 (22-25, 25-18, 25-7, 25-20).
Tijana Bošković stood out on the winning side with 27 points. Mina Popović set up five blocks, while Milena Rašić had 73 % attack (11/15, one error). Amélie Rotar scored 15 points for France.
Quarter-finals of the CEV Women's EuroVolley 2021
August 31:
Sweden – Netherlands 0-3 (25-27, 16-25, 19-25)
Turkey – Poland 3-0 (25-18, 25-14, 25-23)
September 1:
Italy – Russia 3-0 (25-20, 25-8, 25-15)
Serbia – France 3-1 (22-25, 25-18, 25-7, 25-20)