Two final matches at the NORCECA Continental Championship ended after a five-set drama. First, Canada won the bronze medal with a victory over the United States, and then the Dominican Republic, after a great fight, defeated Puerto Rico and defended the title of continental champion won in the previous 2019 edition.
In the gold medal match, the Dominican Republic defeated Puerto Rico 3-2 (25-22, 15-25, 25-17, 21-25, 15-12) and remained the NORCECA continental champion. Four Dominicans scored double digits, Galia González scored 19, Bethania De La Cruz 15, Jineiry Martínez and Prisilla Rivera 13 points each. Puerto Rico also had four players with double-digit numbers, Stephanie Enright and Marie Victoria finished with 19 points each, Brittany Abercrombie added 15 and Diana Reyes 12 points.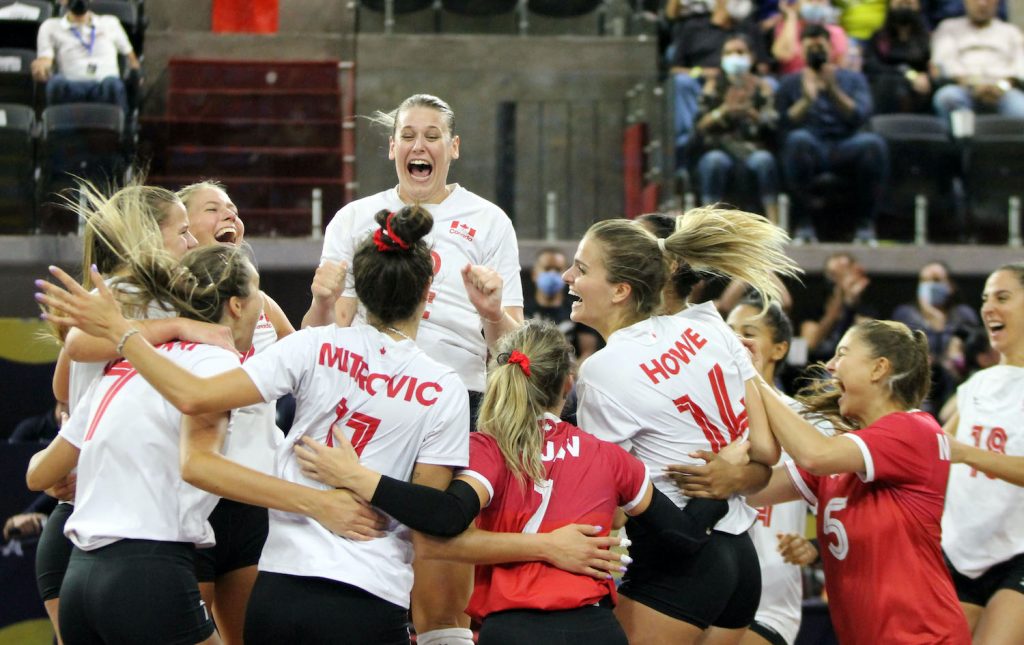 In the match for the bronze medal, Kiera Van Ryk led Canada in a win over the United States in five sets 3-2 (25-17, 17-25, 25-22, 23-25, 15-8). Kiera Van Ryk was the top scorer of the match with 24 points, Jennifer Cross contributed with 15 and Hilary Howe with 14 points. Veronica Perry with 21 points was the top scorer in the United States, Alexandra Frantti scored 14, Rachael Kramer and Corissa Crocker added 9 each.
Finals
Gold medal match
Dominincan Republic – Puerto Rico 3-2 (25-22, 15-25, 25-17, 21-25, 15-12)
Bronze medal match
Canada – United States 3-2 (25-17, 17-25, 25-22, 23-25, 15-8)