Bulgaria recorded a five-set victory over the Czech Republic in Pool B of the 2021 CEV Men's Volleyball European Championship: 3-2 (25-10, 23-25, 18-25, 26-24, 15-11).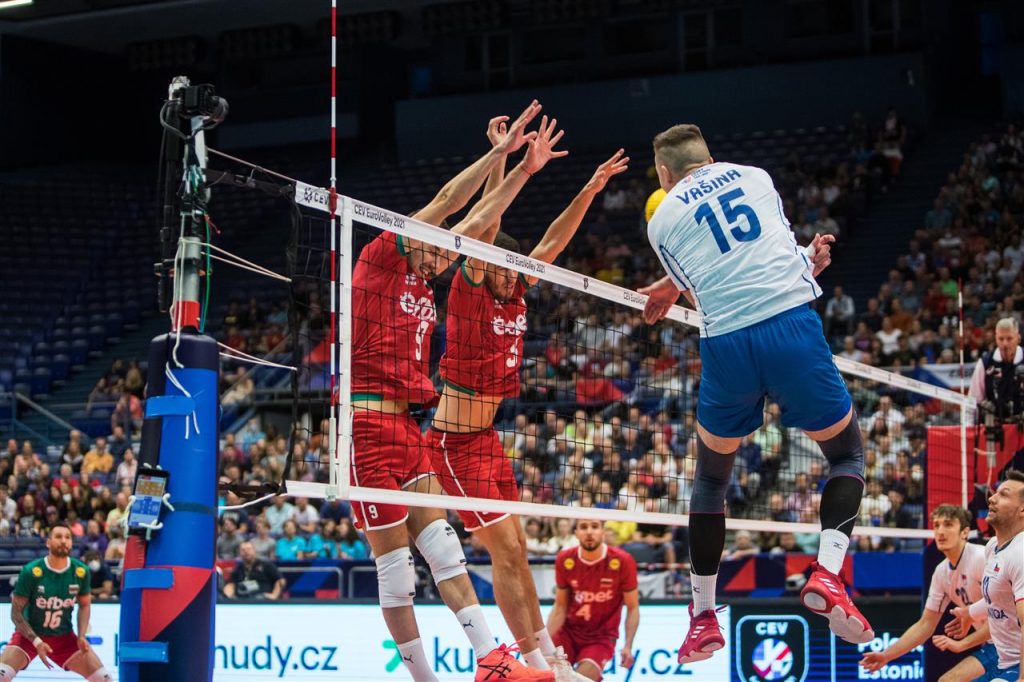 Bulgaria recorded the second victory in as many matches in Pool B (Ostrava, the Czech Republic) of the CEV Men's EuroVolley 2021 and it was a dramatic one. Silvano Prandi's wards took the first set against the pool host with an impeccable play but then lost the next two. In the fourth set, the Czechs were so close to take down the rival and make one more sensation (they beat Slovenia in the opener) but they dropped 15-10. Martin Atanasov stood out on the winning side with 31 points, including five blocks. Todor Skrimov served four aces. Lukáš Vašina scored 20 points for the Czech Republic and made 81 % reception (31 digs, one error, 61 % excellent).
Turkey confidently marches to the playoffs. It reached a clear victory over North Macedonia, the third in as many matches – 3-0 (25-22, 25-12, 25-15) – in Pool C in Tampere (Finland). Turkey is now the closest of all teams to secure first place in the playoffs. Adis Lagumdžija top-scored the winning side with 16 points. Vahit Emre Savaş set up six blocks.
The second game and second win, still without losing a set – with the 3-0 (25-19, 25-16, 25-21) triumph against the Pool D's host Estonia, Germany took a big step towards the Round of 16. The returnee to the national team György Grozer was again the top scorer for Germany (17 points), helping his teammates silence 7,000 spectators in the sold-out hall in Tallinn. Renee Teppan tallied 15 points on the losing side, including four blocks.