Italy's Trentino Itas reached the semi-final of the CEV Men's Volleyball Champions League for the 7th time in their history out of a total of 11 participations in the competition.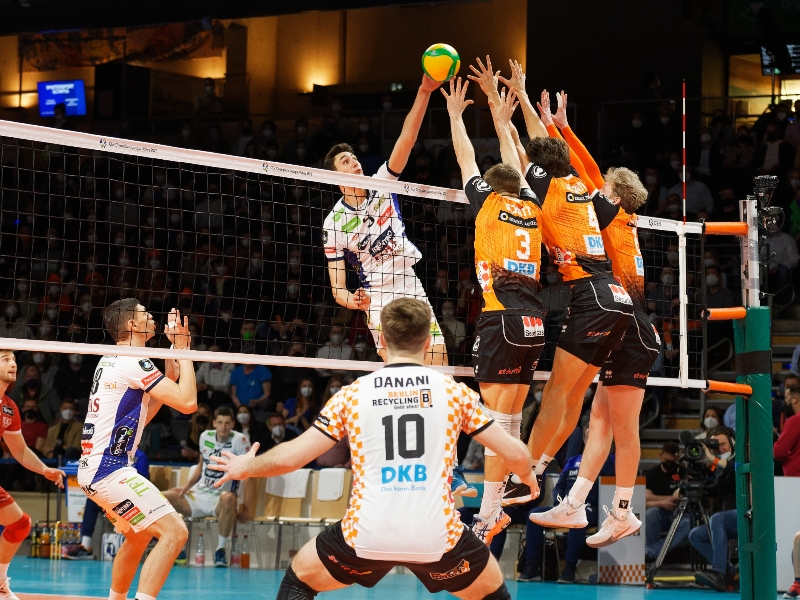 The result (2-3) achieved in Germany's capital against Berlin Recycling Volleys have opened the doors of the CEV Champions League Volley 2022 | Men semi-final to Trentino Itas, which therefore remained among the 4 best teams in Europe for the second consecutive year. In fact, last season they had achieved this goal by overcoming the same rival.
The hosts were up for a real feat because, after 2 sets, they had 2-0 and were ready to play the Golden Set (the first match ended with a score of 3-0 for Trentino). But in the 3rd set, the team commanded by Angelo Lorenzetti blew Berlin away (25-9). Berlin put the vice-champions in trouble in the 4th set but Trentino repelled their raid and scheduled a semi-final face-off against rivals for the title in the domestic SuperLega, Sir Sicoma Monini Perugia. The German team achieved a comfort win in the tie-break. It will be Trentino's 10th participation in the European Cup semis.
Alessandro Michieletto top-scored the winning side with 22 points, including 5 aces. Giulio Pinali made 4 blocks.
CEV Champions League Volley 2022 | Men – semi-finals, 2nd leg (today's matches):