Vero Volley Monza are one step away from a historic trophy in the 2022 CEV Men's Volleyball Cup.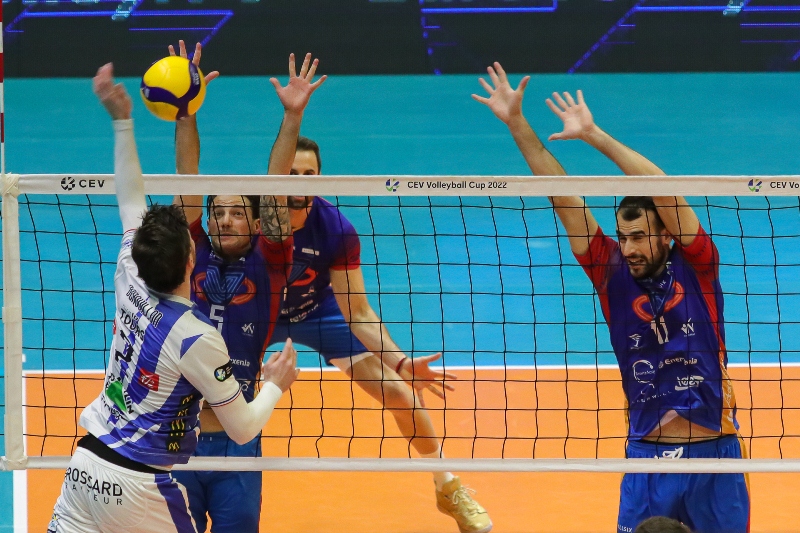 In the first leg of the final of the CEV Volleyball Cup 2022 | Men, Vero Volley Monza outplayed Tours VB 3-0 (25-19, 25-19, 25-22), and in the rematch in France (March 23), taking 2 sets will be enough for the Italians to win the first European trophy in the club's history. In the most important moments of the match, the team headed by Massimo Ecchelli showed their A-game, making an ideal setting for the trip to Tours who'll be supported by one of the noisiest crowds in Europe.
The Czech Donovan Džavoronok stood out the most in Monza, putting down 18 points. Thomas Beretta set up 5 blocks.