Igor Gorgonzola Novara prevailed in a decisive match for dominance in Pool C of the 2023 CEV Women's Volleyball Champions League against VakıfBank İstanbul.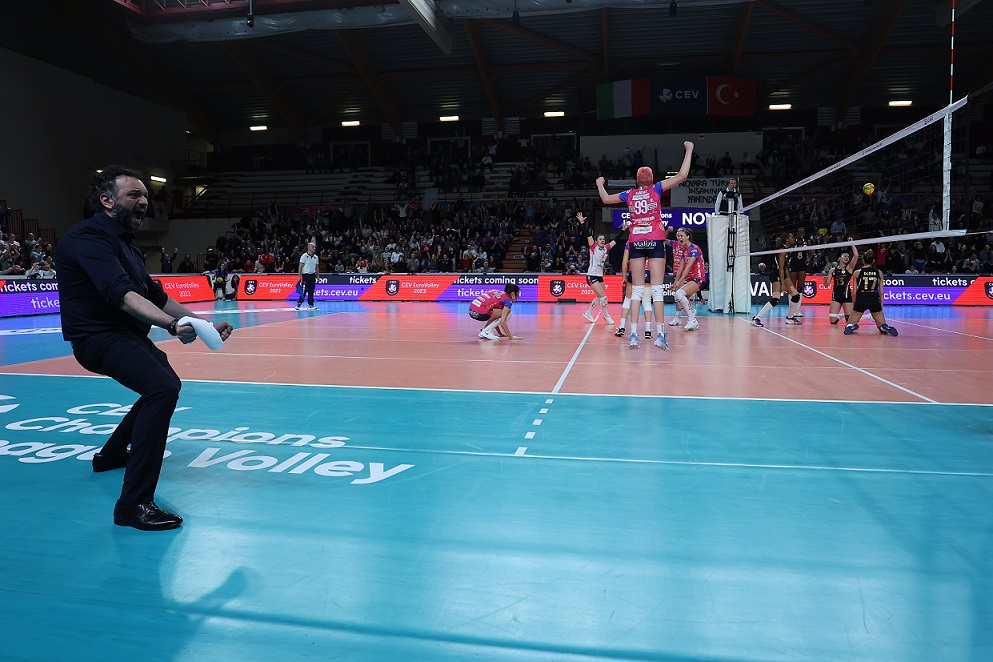 VakıfBank was the best team in the CEV Champions League Volley | Women last season. In the 2023 edition, however, Turks will have to pass the Playoffs to resume the title defense campaign in the most prestigious club competition in the "Old Continent". This is the result of a 1-3 defeat from Italy's Novara. Due to the earthquake in Turkey, the meeting took place at the court of the Serie A club. On January 10, the two teams met for the first time in Novara. Then the Italian team lost 0-3. Hence, it was expected that it might happen again. At stake in this clash was first place in Pool C and promotion to the quarterfinals. With this victory, Novara, rather sensationally, ended the group stage in first place in front of VakıfBank.
Ebrar Karakurt gave the verdict to the team from her home country, scoring 20 points. Eleonora Fersino made 75% reception (24 digs, 1 error, 46% excellent). Italian Paola Egonu notched 28 points for VakıfBank, while American Chiaka Ogbogu set up five blocks.
Fenerbahçe Opet İstanbul beat ŁKS Commercecon Łódź 3-0 and finished second in Pool D behind Allianz MTV Stuttgart. The Turkish runners-up were confident against the Polish side in the last round match of the group stage, which was postponed twice due to an earthquake in Turkey and played on neutral ground in Berlin, Germany. However, the win of the "Yellow Angels" has little meaning in relation to their entry into the knockout stage. Neither of the teams qualified for the quarterfinals directly but will have to earn that right via Playoffs—Fenerbahçe as the second-placed team in the pool and ŁKS as the best third-ranked side across all pools. Furthermore, these two will go against each other in the Playoffs, and whoever emerges victorious from the face-off will play against Italy's Vero Volley Milano (No. 1 in Pool B) in the quarterfinals. What might worry the ŁKS staff is the knee injury to their starting middle blocker Klaudia Alagierska-Szczepaniak late in the first set when she landed on Fenerbahçe captain Eda Erdem Dündar's foot. Cuban-Turkish.
Melissa Vargas topped the winning side with 31 points. Aleksandra Gryka scored 14 points (four blocks) for the Łódź-based team.
CEV Champions League Volley 2023 | Women, group stage, Round 6: