The hosts of the FIVB Olympic Qualifier events for later this year have been confirmed by the Volleyball World and the FIVB. In the race to secure a place in the 2024 Paris Olympics, Brazil, China, and Poland will join Japan in hosting the world's best teams.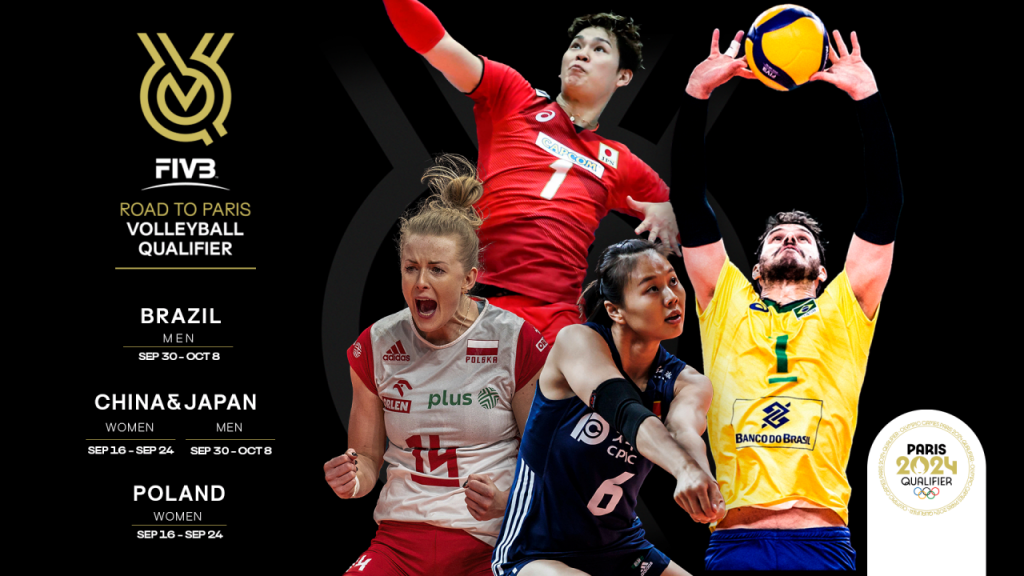 The women's event of the Olympic Qualification Tournaments will be held in China, Japan, and Poland from September 16 to 24. Meanwhile, Brazil, China, and Japan will host the men's tournament from September 30 to October 8, 2023.
The Olympic volleyball competition at the Olympic Games Paris 2024 will have twelve teams per gender. France, as the host nation has secured a place in both the men's and women's competitions. The remaining 11 spots per gender will be allocated through a two-step qualification process that ensures the participation of the best volleyball nations while upholding the principle of universality.
The Olympic Qualification Tournaments will feature six Olympic spots per gender. The top 24 teams as per the FIVB Volleyball Senior World Ranking (WR) who are not yet qualified will be divided into three pools of eight teams. The top two teams from each pool will earn a spot at Paris 2024.
The other five Olympic spots per gender will be filled by choosing the top five teams in the FIVB WR who are not yet qualified at the end of the preliminary phase of the Volleyball Nations League 2024. To ensure the principle of universality, these teams will be selected in the following order of priority: 1) Team(s) from continents without any qualified team(s), and 2) The top team(s) not yet qualified.
On 17 March, the Drawing of Lots will be held in Lausanne, Switzerland.
Olympic Qualification Tournaments – Participating Teams
The men's teams:
Argentina, Belgium, Brazil, Bulgaria, Canada, China, Cuba, Czech Republic, Egypt, Finland, Germany, Iran, Italy, Japan, Mexico, Netherlands, Poland, Qatar, Slovenia, Serbia, Tunisia, Türkiye, Ukraine, USA
The Women's teams:
Argentina, Belgium, Brazil, Bulgaria, Canada, China, Colombia, Czech Republic, Dominican Republic, Germany, Italy, Japan, Korea, Mexico, Netherlands, Peru, Poland, Puerto Rico, Slovenia, Serbia, Thailand, Turkiye, Ukraine, USA