In a second VNL2023 encounter in the Philippines, the fierce rivalry between China and Japan was once again put to the test. Despite leading twice, the Chinese were ultimately vanquished by the unstoppable Japanese team, who secured a 3-2 victory in a rollercoaster of sets: 24-26, 25-23, 21-25, 25-23, 15-12.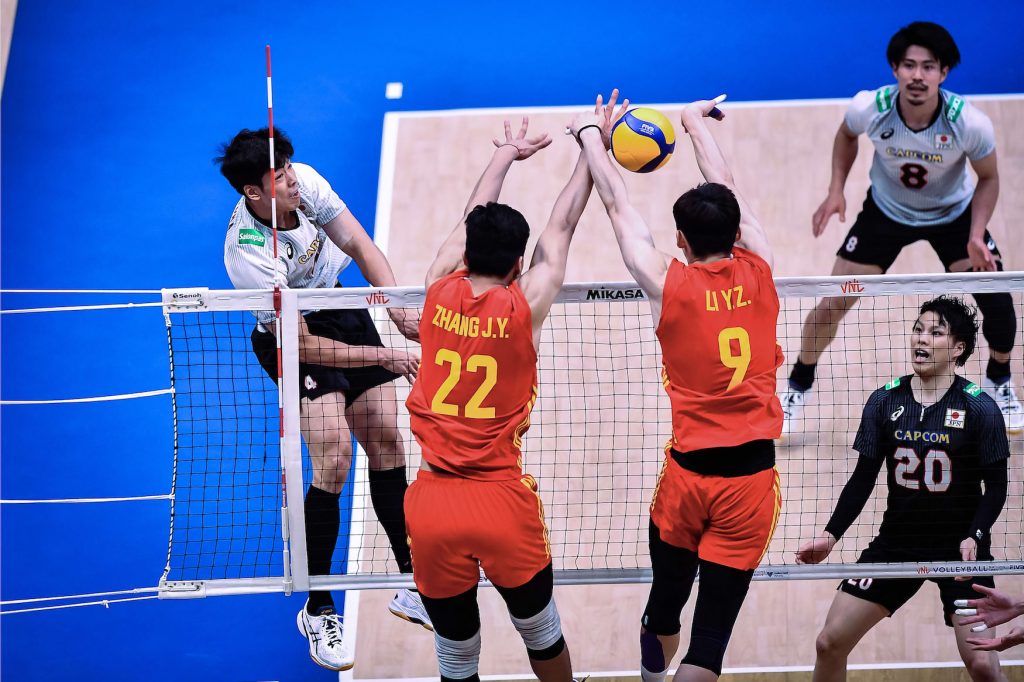 The game's first set saw an impressive Japanese lead overturned at 24:19, when the Chinese made an exceptional run of eight consecutive points, stealing the set 26-24.
The second set was again dominated by China. However, the Japanese side regrouped in the final moments, clawing their way back to a thrilling 25-23 victory, bringing the set scores level at 1:1.
Continuing their momentum, China controlled the third set, winning 25-21. The team maintained their lead into the fourth set, but Japan had other plans, rallying back to win 25-23 and even the sets at 2:2.
In the decisive fifth set, Japan asserted dominance, seizing the win with a 15-12 victory, marking an electrifying comeback.
Despite a stellar performance from Zhang Jingyin, who amassed 21 points for China, it wasn't enough to tip the scales in their favor. Yuki Ishikawa led the Japanese charge with 18 points, helping Japan maintain their perfect 9-0 record. Meanwhile, China grapples with a struggling record, only securing two victories in nine matches.