Chaumont got their hands on the 2021 French Men's Volleyball Super Cup while Mulhouse took the women's.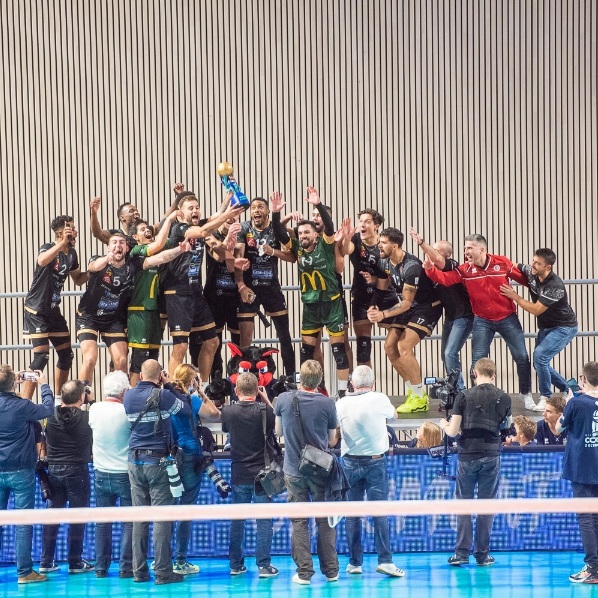 Following an ace from Jesús Herrera, Chaumont swept Cannes 3-0 (25-20, 27-25, 30-28) to take their second French Men's Super Cup (Supercoupe Masculine). Thus, the club from the Grand Est region took revenge on the side of the French Riviera for losing the last final of the national championship. Also, driven by Cuban trio Herrea, Alonso, and Melgarejo – the latter stood out with 15 points – Chaumont made the best possible opening of their brand new hall Palestra in which they will be hosting their matches from this season on.
Champions of France and winners of the Cup last year, Mulhouse, took the second Women's Super Cup (Supercoupe Féminine) in their history. They outclassed Béziers, also in Chaumont, in three short sets: 25-17, 25-19, 25-16. As it seems from this perspective, it is clear that Mulhouse are the favorites for winning the next national league, which begins next Friday. German Kimberly Drewniok was the best scorer on the winning side (16 points), but her compatriot Ivana Vanjak was named MVP of the match. This is the second trophy in the competition for Mulhouse (the first was in 2017) by which it became the only club to take it more than once in a brief history of the competition (since 2015).