Montpellier are crowned men's volleyball club champions of France, outplaying Tours in 2 matches of playoff finals.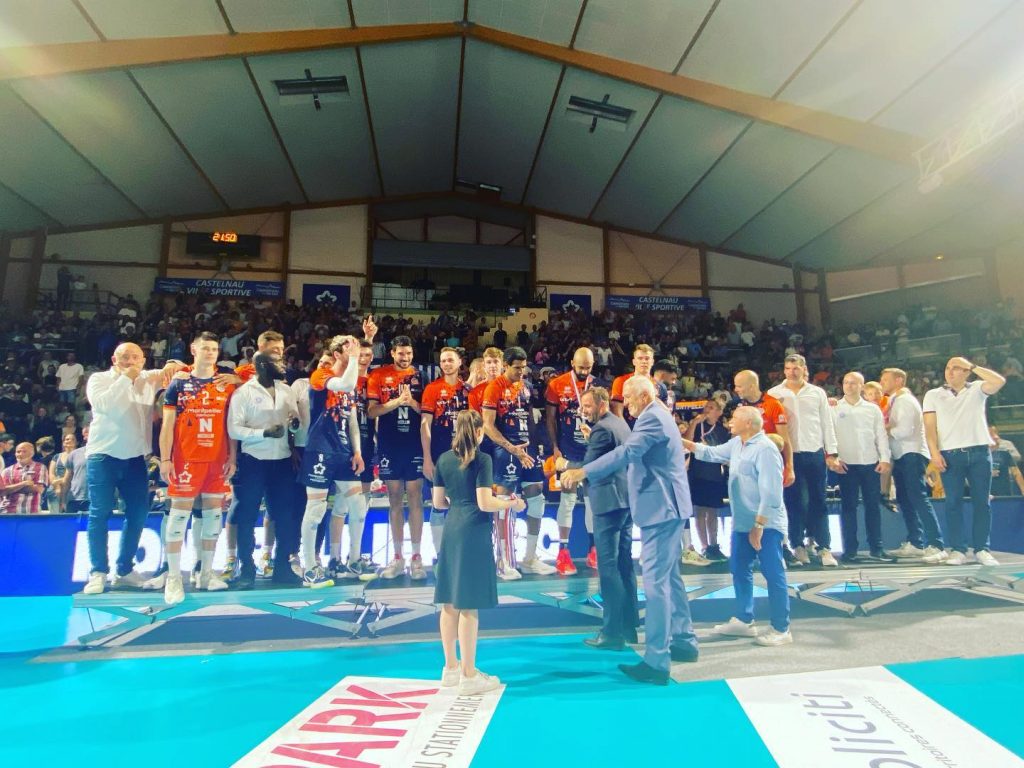 It was a wait of almost half a century that came to an end on this evening. Montpellier, victorious in Game 2 of 2021/22 Ligue A Masculine playoff finals at home in front of packed stands at Chaban Delmas hall (nearly 3,000 spectators) against Tours (3-0), got crowned French champions for the 8th time in their history, the first since 1975. So, Montpellier have been waiting for this for 47 years.
The players commanded by Olivier Lecat have hung gold medals around their necks after the performance in style in the post-season (undefeated, 7-0) after not so brilliant regular season (18-8) which they closed at 3rd position. It was Tours who dominated the regular season but even so, they lost their third final of the season (French Cup, CEV, and now French Championship).
Argentine Nicolás Lazo was Montpellier's most efficient player in Game 2 after which they swept the series 2-0, scoring 15 points. He made 71% reception (14 digs, 1 error, 57% excellent). Nicolas Le Goff had an 83% attack (10/12). Cuban setter on the winning side, Javier González, was named MVP of the finals.
2021/22 Ligue A Masculine – playoff finals: