In the match held on Saturday in Paris, Béziers Volley secured their first-ever French Cup trophy, beating RC Cannes 3-2 in the Grand Final. Béziers had previously lost in the finals in 2017 and 2018, but their perseverance paid off as they emerged victorious at the Halle Carpentier in Paris (La Halle Georges-Carpentier).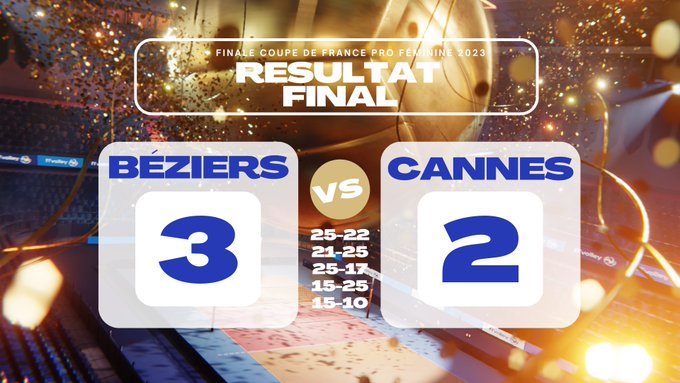 Béziers took the first set 25-22, but Cannes responded strongly, winning the second set 21-25. Béziers regained their composure in the third set, winning 25-17, but Cannes fought back again to take the fourth set 15-25. However, Béziers showed their mettle in the fifth and final set, winning 15-10 to seal the win.
With this victory, Béziers added another line to their record, having previously won the first and only championship title in France five years ago. Avery Skinner of Béziers Volley was named the Most Valuable Player (MVP) of the final, having scored an impressive 23 points during the match.
Meanwhile, Cannes, a team with a legendary status in French volleyball, having won the Champions League in 2002 and 2003 and 21-time French champion, were left to rue their missed chances.