Exciting duels in the 6th round of the Credem Banca Super League await us – Gioiella Prisma Taranto will host Kioene Padova on Saturday, while Sir Safety Conad Perugia and Allianz Powervolley Milano will play at PalaBarton in Perugia on the same day.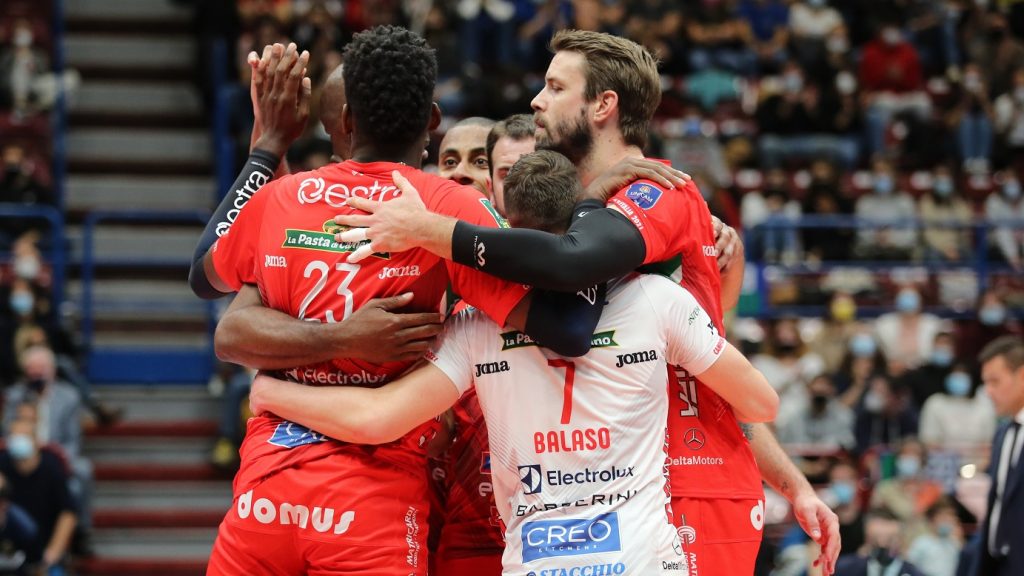 On Sunday, Itas Trentino will meet Vero Volley Monza at BLM Group Arena in Trento and Cucine Lube Civitanova will play at home at the Eurosuole Forum against Leo Shoes PerkinElmer Modena. Tonno Callipo Calabria Vibo Valentia will face on the home soil Consar RCM Ravenna, and Gas Sales BluEnergy Piacenza will challenge Top Volley Cisterna at PalaBanca.
6th Round SuperLega Credem Banca
Saturday November 13, 2021
Gioiella Prisma Taranto – Kioene Padova
Sir Safety Conad Perugia – Allianz Milano
Sunday, November 14, 2021
Itas Trentino – Vero Volley Monza
Cucine Lube Civitanova – Leo Shoes PerkinElmer Modena
Tonno Callipo Calabria Vibo Valentia – Consar RCM Ravenna
Gas Sales Bluenergy Piacenza – Top Volley Cisterna
Standings SuperLega Credem Banca:
Cucine Lube Civitanova 13, Itas Trentino 13, Vero Volley Monza 13, Sir Safety Conad Perugia 12, Gas Sales Bluenergy Piacenza 10, Kioene Padova 7, Leo Shoes PerkinElmer Modena 6, Allianz Milano 6, Top Volley Cisterna 6, Gioiella Prisma Taranto 4, Tonno Callipo Calabria Vibo Valentia 3, Verona Volley 2, Consar RCM Ravenna 1.