After countless months, the Italian Women's Volleyball Championship has a leader other than Prosecco Doc Imoco Volley Conegliano.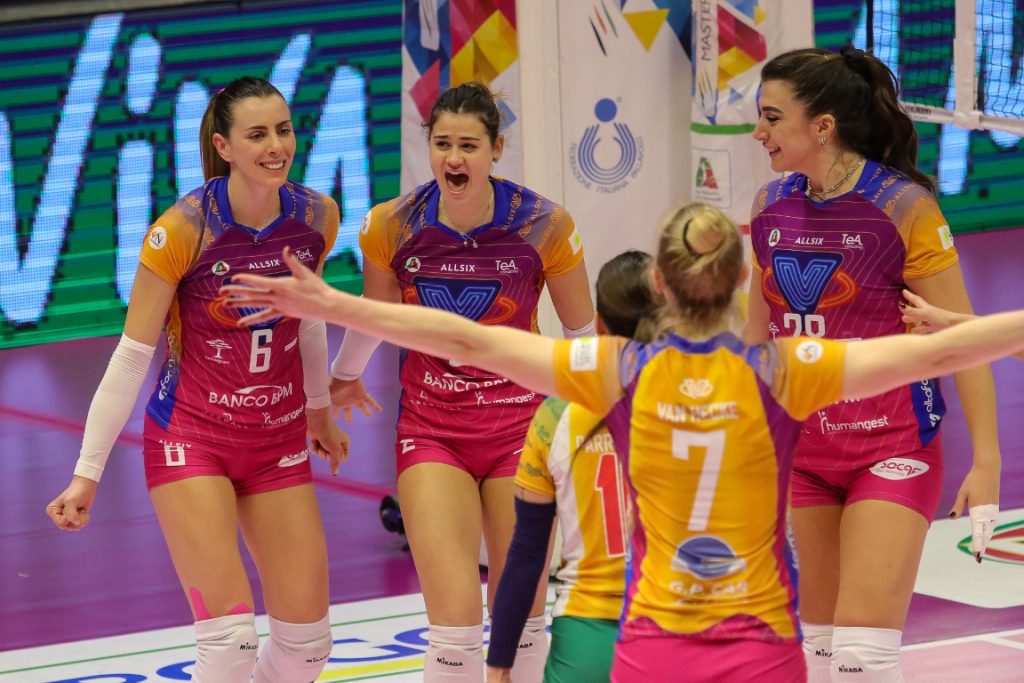 Vero Volley Monza respected the prediction in the home match of the 2021/22 Serie A valid for the recovery of Round 13 (the last round of the first part of the season) and swept Delta Despar Trentino. This win, the 10th in a row in the league, allowed Marco Gaspari's team to enjoy a provisional but prestigious first place in the charts with 3 points more than Prosecco Doc Imoco Volley Conegliano, who played 2 games less.
Monza achieved the victory today even though their head coach decided to reshuffle the lineup and leave some standard starters (Parrocchiale, Van Hecke, Danesi) on the bench. Alessia Gennari top-scored Monza with 15 points. Belarusian Anna Davyskiba made 90% reception (21 digs, 1 error, 71% perfect).
2021/22 Serie A – regular season, Round 13 (today's matches):
Vero Volley Monza – Delta Despar Trentino 3-0 (25-10, 25-18, 25-19)