Serbia's Vojvodina NS Seme Novi Sad achieved the biggest stunt in the CEV Men's Volleyball Champions League so far this season.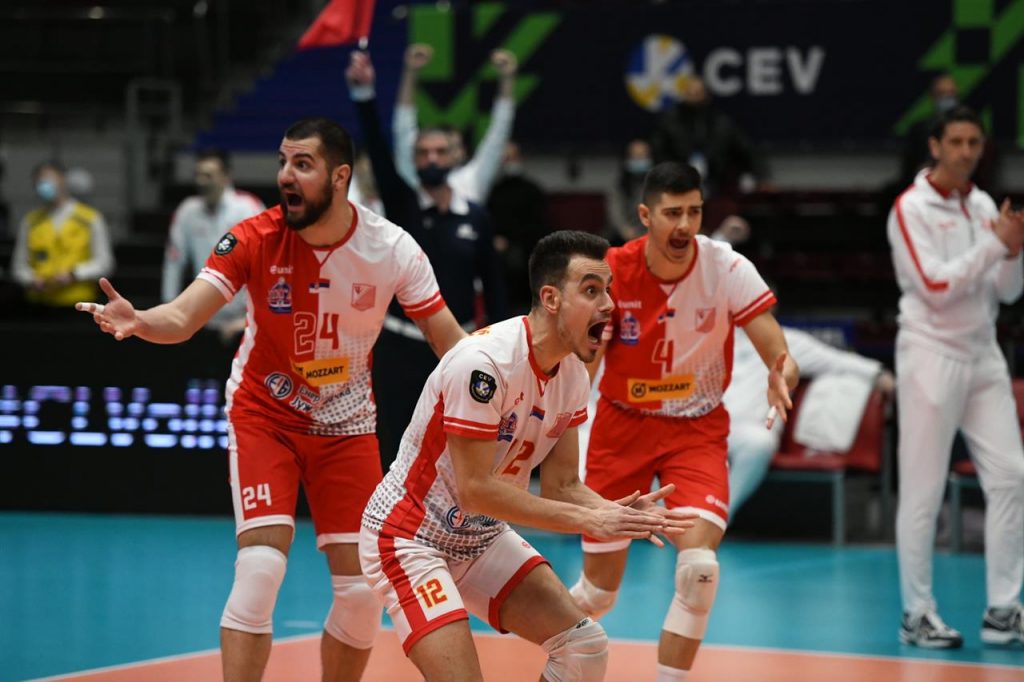 Although they came to St. Petersburg to Round 4's encounter of the CEV Champions League Volley 2022 | Men without the top scorer Parapunov, Baránek, and a couple of more players, Vojvodina NS Seme Novi Sad managed to beat Russia's Zenit with a clear win: 3-0 (25-15, 25-21, 25-21). This was the first win of the Serbian side in Pool D by which it created the biggest sensation of the season in the competition. From the very beginning of a duel, Vojvodina managed to control the game, but it has to be stressed that their rivals, who suffered the first defeat in the competition, were also highly weakened today as they played without Kliuka, Poletaev, and two more players. Also, due to the injury, Tine Urnaut couldn't play as an outside hitter. So, the Slovenian played the match as a libero, while one of the best liberos in the world, Jenia Grebennikov, took part in the lineup as an outside hitter! The Frenchman was rarely employed in the attack and scored 3 points out of 9 attempts. Milan Zečević top-scored Vojvodina with 16 points.
Sweeping Belgium's Knack Roeselare in Pool A, Poland's Jastrzębski Węgiel reached 4-0 and 12 points to become the first team to secure a berth in the quarter-finals. All the other teams in the pool remained at 2 points at the moment.
Poland's Projekt Warszawa left the match against Ziraat Bankası Ankara in Turkey with a defeat from which they failed to take at least one point and buried their chances of promotion to the playoffs from Pool B. This was the 3rd defeat in as many games for the PlusLiga side (1 point), while Ziraat are at 3-1 and 9 points, leading the pool.
CEV Champions League Volley 2022 | Men – group stage, Round 4 (today's matches):