Itas Trentino excel in 2022, achieving the 6th consecutive win in all competition since the year began.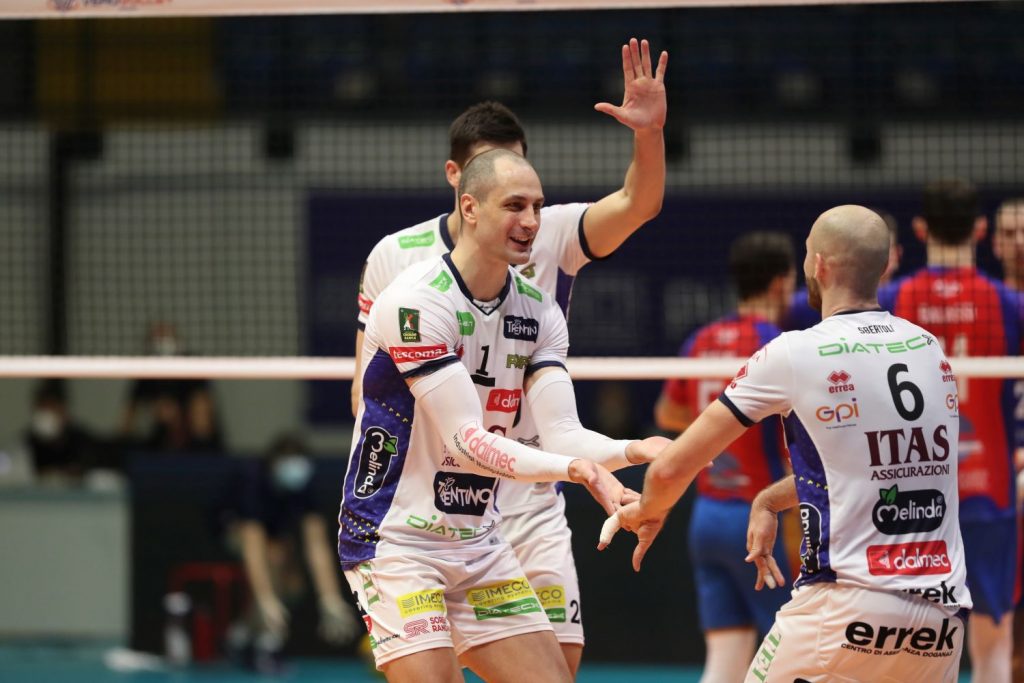 Itas Trentino are untouchable in 2022. Since the beginning of the year, the Trento-based side achieved 6 wins in a row in all competitions, 7 wins in a row in total. In Round 19 of the 2021/22 SuperLega Credem Banca, Angelo Lorenzetti's guys beat Vero Volley Monza with a score of 3-1, remaining 3rd in the standings, and leveling with vice-leaders Cucine Lube Civitanova at 37 points. Daniele Lavia stood out for Trentino with 20 points. The Serb Srećko Lisinac made 4 blocks.
In the big match, Sir Safety Conad Perugia overcame Allianz Milano in 4 sets, recording their first win in 2022. 'The Block Devils' are now 7 points ahead of Lube, but the side commanded by Gianlorenzo Blengini has one fewer match played.
2021/22 SuperLega Credem Banca – regular season, Round 19 (today's results):