Prosecco Doc Imoco Volley Conegliano returned to the action after a 2-week break with a clear win in Round 17 of the 2021/22 Italian Women's Volleyball Championship.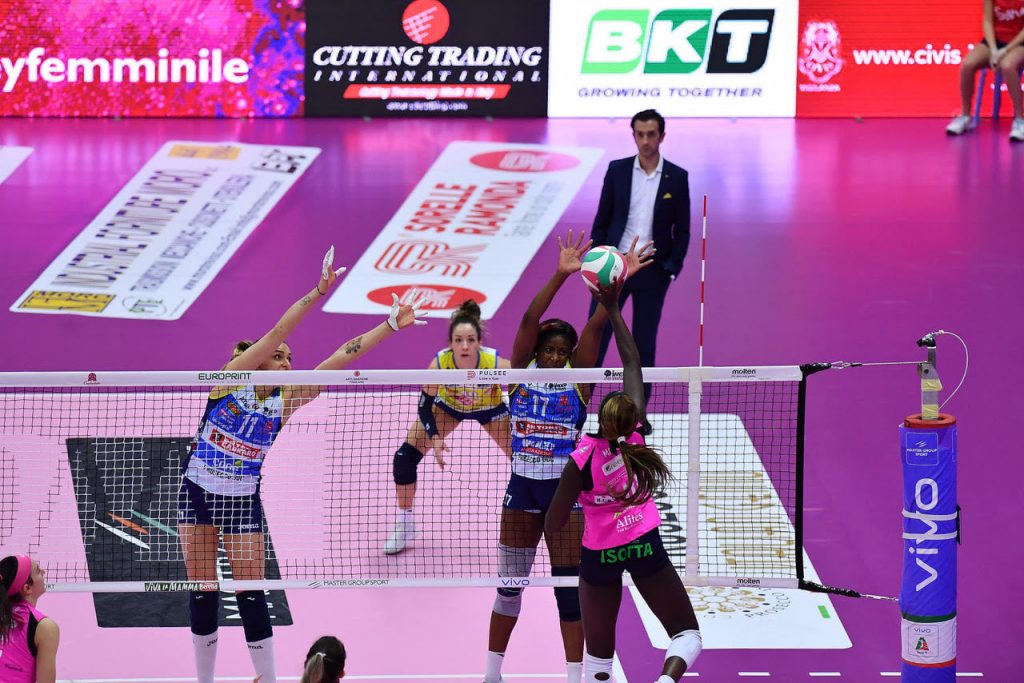 After pausing for two weeks due to Covid-19 infections within their ranks, the reigning champions of the Serie A, Prosecco Doc Imoco Volley Conegliano, have returned to the courts and swept Vbc Trasporti Pesanti Casalmaggiore at home. Even though they couldn't count on De Kruijf, Wołosz, Fahr, and Plummer, 'The Panthers' easily overcame the obstacle tonight after which they returned to the top of the charts that looked quite interesting in the last 24 hours. Imoco leveled with Savino Del Bene Scandicci and Vero Volley Monza at 37 points and pushed them down to 2nd and 3rd place in the standings, still having 2 fewer matches played than the two. Paola Egonu top-scored Imoco with 14 points, including 4 aces. Raphaela Folie and Miriam Sylla set up 4 blocks apiece.
Bartoccini Fortinfissi Perugia and Megabox Ondulati Del Savio Vallefoglia broke their own losing streaks of 6 games (the former) and 5 games the latter.
2021/22 Serie A – regular season, Round 17:
Postponed
Igor Gorgonzola Novara – Vero Volley Monza