The second game of the new season in the Italian Men's Volleyball Championship saw the first surprising result.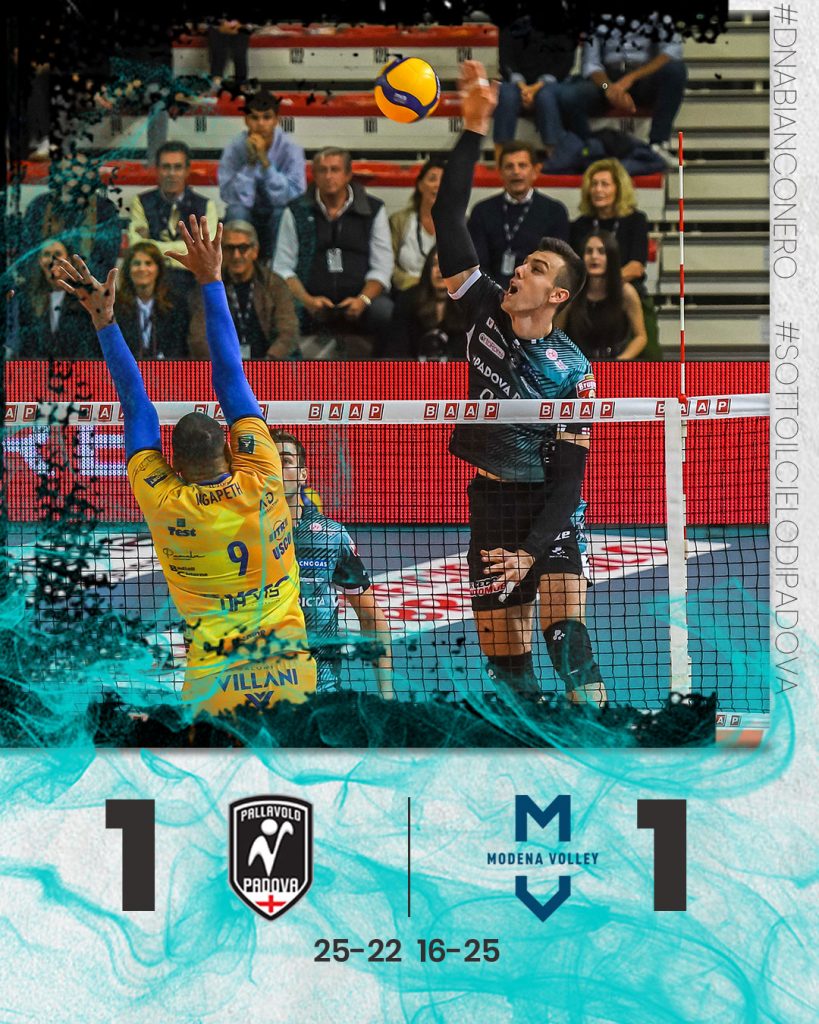 The first marathon match of the 2022–23 SuperLega Credem Banca was won by Pallavolo Padova, who knocked out Valsa Group Modena at the tie-break. Thus, one of the major favorites to finish the season on laurels experienced a bitter start to the national championship, losing in the first outing of 2022–23.
Serbian opposite, Dušan Petković (27 points), led the winning team, who, in the long run, showed greater determination compared to the visiting side. Federico Crosato made 6 blocks. The Frenchman, Earvin Ngapeth, was Modena's top scorer with 20 points.
An hour and a half prior to the above-mentioned match, the new season of SuperLega officially kicked off. Gioiella Prisma Taranto hosted the three-time defending champions, Cucine Lube Civitanova. The match was played at a high level and the visiting side prevailed, but it was far from an easy job for them as two of a total of three sets went into overtime.
With 10 points, Ivan Zaytsev top-scored for Lube. Oleg Antonov tallied 14 for Taranto.
2022-23 SuperLega Credem Banca – regular season, Round 1: