Vero Volley Monza is a team that no one in the 2022-23 Italian Men's Volleyball Championship can't and shouldn't take with an understatement.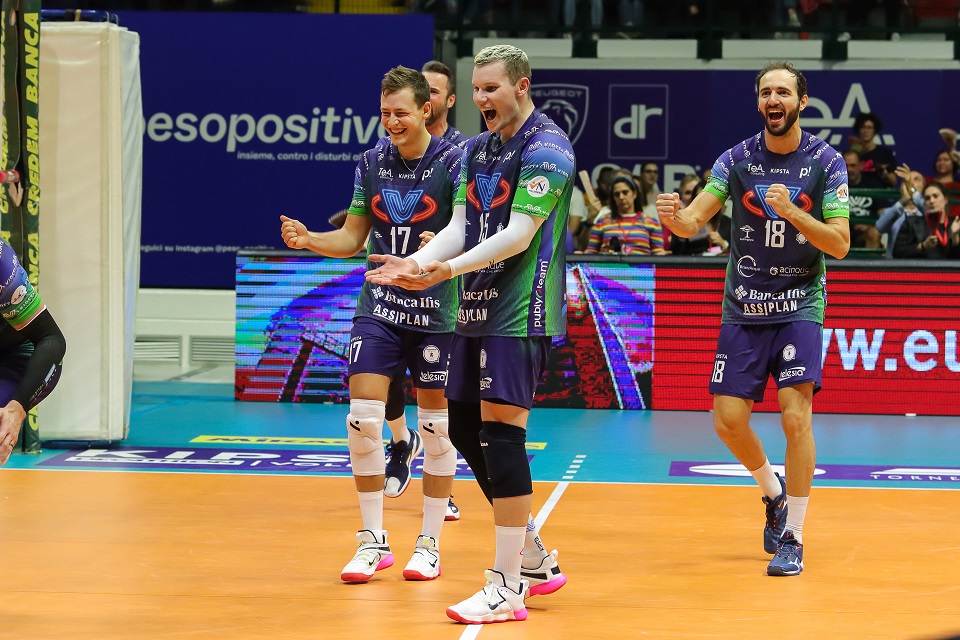 Vero Volley Monza earned the second consecutive victory in the 2022-23 SuperLega Credem Banca by taking down another massive scalp in the one-week span. After stopping the champions Cucine Lube Civitanova, they enforced their 'law' to another title favorite (so far they carry such status only on paper), Gas Sales Bluenergy Piacenza, in Round 5.
Led by German Georg Grozer, who finished the match with 25 points, and Belarusian Uladzislau Davyskiba (5 aces), Monza made sure that Yoandy Leal's return to Piacenza's starters wouldn't be fruitful. The Cuban-Brazilian either missed some matches or briefly entered the game from the bench in the previous four rounds. Today, he led his team with 19 points. The Brazilian Ricardo Lucarelli served the same number of aces as Davyskiba, while Edoardo Caneschi made 4 blocks.
Piacenza are in a negative mood again after achieving two wins in a row.
2022-23 SuperLega Credem Banca – regular season, Round 5:
December 8:
Sir Safety Susa Perugia – Valsa Group Modena