At the end of Round 3 of the 2022–23 Italian Women's Volleyball Championship, there are as many as four clubs with perfect records, led by Reale Mutua Fenera Chieri.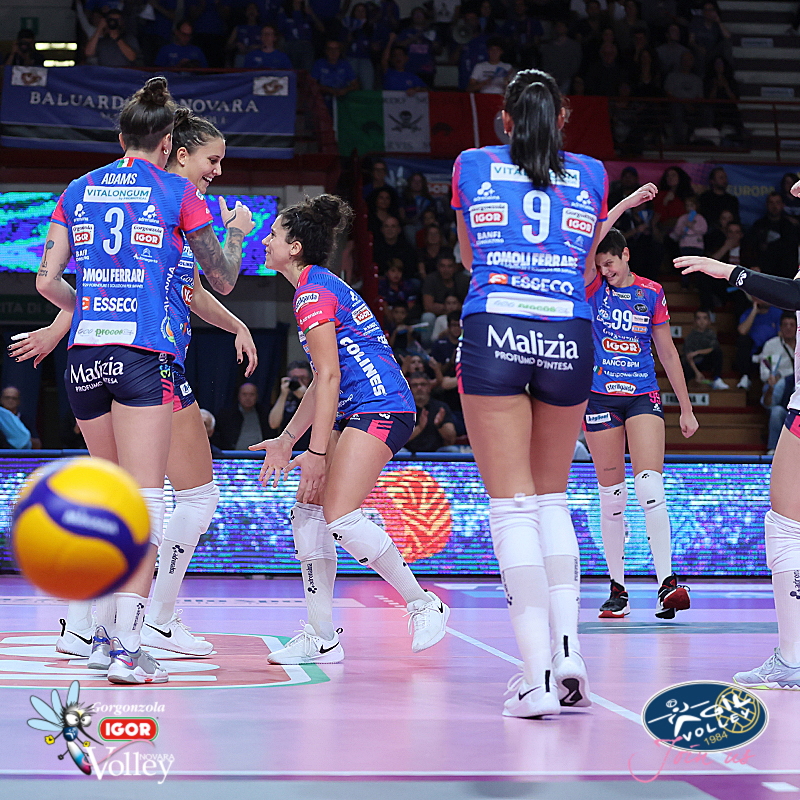 The 3rd round of the 2022-23 Serie A1 opened yesterday with a hit match. The home side, Igor Gorgonzola Novara, and Savino Del Bene Scandicci, who both had collected two victories (the latter was more confident in their matches), confronted. Given that Massimo Barbolini had to do without Elena Pietrini at the last moment, in addition to two more projected starters, Zhu Ting and Enrica Merlo, his team was unable to properly resist Novara in a duel of the sides that finished the last season in the top-4.
Turk Ebrara Karakurt top-scored Novara with 16 points. So, after this match, Novara remained undefeated along with three more teams. The name of the one is quite interesting and unexpected.
Reale Mutua Fenera Chieri noted another 3-0 victory—this time they achieved it against CBF Balducci HR Macerata. Such a result is of a very sweet taste for the Giulio Bregoli's ladies who, thanks to Novara's 3-0 against Scandicci, climbed alone to first place in the standings for the first time in their history in the Italian top flight. French Héléna Cazaute (4 aces) and Belgian Kaja Grobelna led Chieri with 18 points apiece.
Apart from Chieri and Novara, two more teams will enter Round 4 with perfect records: Prosecco Doc Imoco Conegliano (swept Megabox Ond. Savio Vallefoglia) and Vero Volley Milano (3-0 vs Volley Bergamo 1991).
2022-23 Serie A1 – regular season, Round 3: