Vero Volley Monza has unveiled a robust lineup for the upcoming season. The squad will march into the next season under the leadership of coach Massimo Eccheli, alongside assistant coach Giuseppe Ambrosio and coaching assistant Francesco Oleni.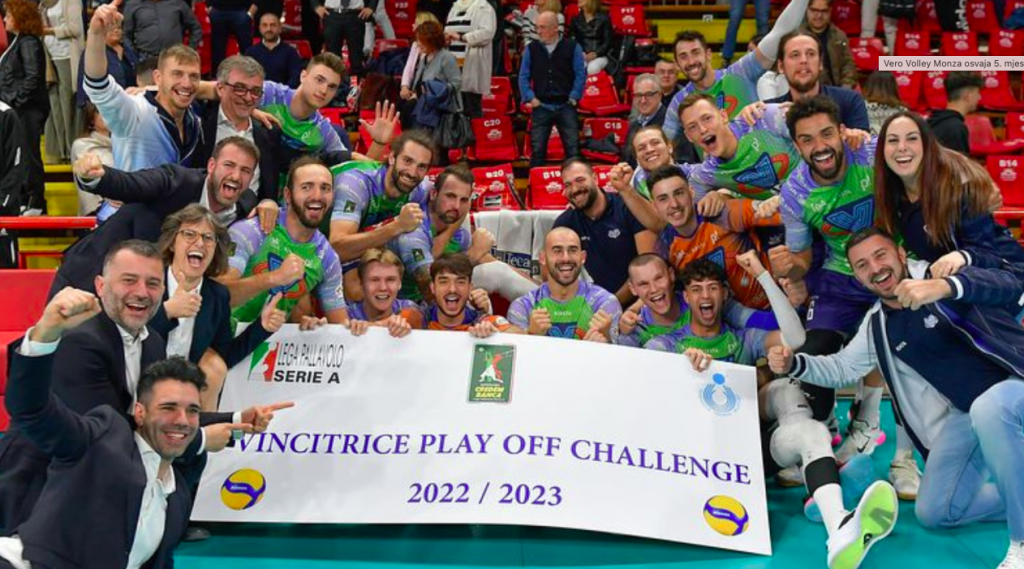 Fernando Kreling of Brazil and Petar Visic from Croatia are set to retain their roles as setters, continuing to control the rhythm of play. Meanwhile, the middle blocker positions will once again be helmed by Gianluca Galassi, Gabriele Di Martino, and team captain Thomas Beretta.
Canadian duo Stephen Maar and Arthur Szwarc, and Finland's Luka Marttila, are all set to return to the court for Monza. Furthermore, the team has eagerly announced the recruitment of outside hitters – Canadian-born Eric Loeppky from Taranto and Ran Takahashi from Padova, boosting their offensive capabilities.
French player Ibrahim Lawani will fortify the opposite position alongside Szwarc. Lawani has previously showcased his skills with the Taranto team in the last season. Also joining the team is Francesco Comparoni, who will bolster the middle blocker position after two seasons with Ravenna in Serie A2.
In a commendable commitment to youth development, the libero position will be filled by Marco Gaggini and Flavio Morazzini, both products of Vero Volley's youth academy. Gaggini makes a welcome return following a successful stint in Verona's SuperLega, while Morazzini, a promising talent, steps up from the youth sector. This reveals Vero Volley Monza's balanced approach, fielding both experienced players and young talents, demonstrating their ambition for the forthcoming season.
Vero Volley Monza – Roster 2023/2024
Setters: Fernando Kreling, Petar Visic
Middle blockers: Gianluca Galassi, Thomas Beretta, Gabriele Di Martino, Francesco Comparoni
Outside hitters: Stephen Maar, Eric Loeppky, Ran Takahashi, Luka Marttila,
Opposites: Arthur Szwarc, Ibrahim Lawani
Liberos: Marco Gaggini, Flavio Morazzini